Snapchat brings a new feature exclusively to the Apple iPhone
11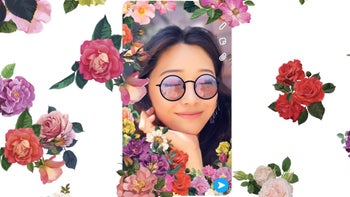 Snapchat has just
announced
it is bringing its 3D Camera Mode that adds depth to its Snaps to the iOS. The new feature lets users create Snaps that capture spatial detail, changing in perspective and appearance based on how the user moves the phone when it views them.
Unfortunately for Android users, Snap confirmed that this particular feature will only work on the
iPhone X
or a newer iPhone model like the XS/Max,
iPhone 11
, and
iPhone 11 Pro
/Max.
3D Camera Mode captures a rich, interactive spatial memory of the world by combining image and depth data through the
iPhone X
front-facing lens to reconstruct a 3D model that looks and feels like a miniature diorama of what the camera has seen. In Preview, you can rotate and wiggle your handset to change the perspective of the Snap, and so can the people you send it to (any device can view and change the perspective).
Apart from the new 3D Camera Mode, Snaps announced that new 3D effects, lenses, and filters will be available for Snapchat users. Users will be able to find these 3D effects in the Filter Carousel, but, once again, they will only be available on the
iPhone X
and above.


Snap mentions that it will release this new capability on a small handful of phones, but any phone can receive and interact with one of these Snaps. If you have a compatible iPhone, you should be able to create Snapchat 3D images by opening the app's camera, selecting the 3D option from the dropdown menu on the right, and then take a selfie. Simply swipe to add 3D Lenses and Filters if you want more customization.

These 3D images can be saved directly in the Camera Roll so that you can share them on social network or various messaging platforms.