Snapchat turns over information on 700 employees after getting phished
8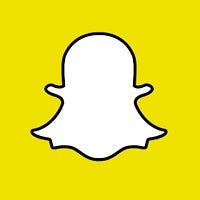 It's one thing for the average Joe to get phished; it's another when a tech savvy corporation is tricked into handing over information about 700 employees. Messaging app Snapchat, valued last year at $16 to $19 billion based on funding rounds, was the target of an elaborate hoax and a criminal action.
On Friday, someone sent an online message to Snapchat's accounting department requesting information on employees on behalf of CEO Evan Spiegel. And an employee actually sent out this information to a faceless, nameless person on the other side of the internet connection. And it only was after the information was sent that the employee decided that she had better double-check this request with Spiegel himself. Luckily, no private data was involved, and it was determined Snapchat was not under any more "attacks."
Snapchat ended up sending out a letter to affected employees, offering them two free years of identity-theft insurance and monitoring. Employees will be re-trained to prevent this from happening in the future. Let this be a lesson to to you. If you get a request that is out of the ordinary, double-check it first before complying with it.
source:
Snapchat
via
SlashGear