Snapchat moves Discover and Live Events to top of Stories page
3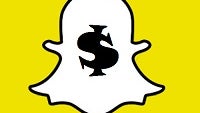 Snapchat is trying hard to
justify the $19 billion value being slapped on the company
by private investors. As a result, early this year it started Discover which allows Snapchat subscribers to see original content from more than ten media companies. This content ranges from photographs and videos to written stories, and is basically designed to attract eyeballs. Each story stays on the site for just 24 hours.
In order to promote the Discover section, and get more hits for its media partners, Snapchat has moved Discover to the top of the Stories section. Previously, Snapchat users would have had to click on a separate page in order to access the Discover content. The media companies can sell ads that are posted along with their Discover content.
Also getting a boost is the placement of the Live Events links. Now placed right under Discover, Live Events can bring in some revenue to Snapchat since the latter charges for videos played inside the content. Both Discover and Live Events are now found above content from Snapchat user's friends, which tells you a lot about the app's new focus.
Snapchat has come a long way
since being valued at $800 million back in 2013
. Was the world such a much difference place since then? For messaging apps it was. Ever since
Facebook bought Whatsapp for the final price of $21 billion
, this has been a red hot market. In addition, Snapchat has the Mission Impossible gimmick that allows messages to self destruct 10 seconds after being viewed. While other messaging apps do something like this (like BBM), Snapchat is the name that comes to minds first.
With the movement of Discover and Live Events, Snapchat is making this content more accessible to users as it continues to monetize the app. With 100 million users, there are plenty of companies that wouldn't mind paying to get their product or service displayed in front of all of these people.
source:
TechCrunch