Snapchat launches new option to add music to snaps
0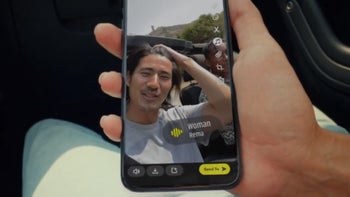 Snapchat
is trying to keep users engaged with its social network by adding a long-overdue feature. Starting this week, Snapchat users on iOS will be able to add music to their snaps. The new feature is called Sounds and lets users choose from what tunes to add to their snaps from a curated catalog of music from emerging and established artists.
Snapchat users who receive a snap with music attached will be able to swipe up to view relevant information like album art, song title, and name of the artist. Also, a "Play This Song" link will allow them to listen to the full song on their favorite streaming platform, including Apple Music, SoundCloud, and Spotify.
Snap
revealed
that it has signed multi-year agreements with important publishers and labels, including Warner Music Group, Merlin, NMPA, Universal Music Publishing Group, Warner Chappel Music, Kobalt, and BMG Music Publishing.
Apart from adding the option to attach music to snaps, Snapchat has started to test a new ability that will allow users to create their own sounds and added to snaps. Apparently, this specific feature will be released globally in the coming months. Unfortunately, there's no word on whether or not Sounds will be coming to Android.