Snapchat's chronological Stories feed is back for some
6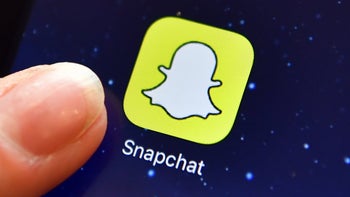 Snapchat has reinstated its chronological Stories feed for some users. In recent months, the
popular social app
has introduced a number of design changes with the ultimate goal of making the app easier to use and thus capturing new users from older age demographics. Nonetheless, the updated UI has been met with quite a bit of criticism - the introduction of a new algorithmically sorted Stories feed has been particularly frustrating to users.
Now, however, in a turn of events, a number of users are reporting that their respective Story feeds have reverted back to the original chronological timeline, therefore avoiding any favoritism when it comes to which accounts are shown first. Presently, it's unclear if Snap is simply conducting a limited test to gauge users' reactions to the older format, or if this is part of a much wider rollout that will see the new timeline scrapped altogether. In any case, when contacted for a comment by
TechCrunch
, the company failed to respond.
It's worth noting that the new algorithmic timeline is said to be better for newer users due to the fact that it actively recommends people who could be of interest, therefore resulting in higher engagement among users and proving to be beneficial to Snap Inc. as a whole. Nonetheless, when it comes to the Snapchat's veteran users who wish to engage with their closest friends, the new feed order can be a bit of a hassle, hence the reason the reverted feed order appears to have been met with a high amount of praise.
For now, it'll remain to be seen if Snapchat has chosen to scrap its new feed order altogether or if this is simply a limited test. But either way, it appears the company will essentially be choosing between favoring its older, more loyal users, or its newly signed-up ones that are yet to get to grips with the app. Ultimately, though, Snapchat isn't the first app to do this, with both
Instagram
and
Twitter
having previously switched to algorithmic timelines in order to boost growth.