Snapchat has new rivals coming from Facebook and Yahoo?
8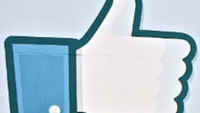 Slingshot
is rumored to be the internal code name at Facebook, for a new video chat app that the social network could launch as soon as next month. The app allows users to send short video messages using a touch-screen device. Like messages and video sent via Snapchat, the videos and accompanying messages sent via
Slingshot
will disappear after a brief period of time. Facebook tried to purchase Snapchat about six months ago, but
the $3 billion offered by Zuckerberg and crew was reportedly turned down
.
Another sign that Facebook is about to go after Snapchat is its recent move to remove
Poke
from the Apple App Store. The app "poked" friends with videos, messages and photos that disappeared after ten seconds. Sound familiar? The fact that Facebook has taken this app down, indicates that it has something better coming.
Yahoo joined the self-destructing messaging sector just last week,
when it purchased Blink for an undisclosed amount
. Yahoo closed the iOS and Android versions of the app following the purchase, and said that it folded Blink's seven-person team into Yahoo's "smart communication products." Most likely, we will see Yahoo introduce a new competitor to Snapchat after a high-profile launch.
Snapchat remains far and away the leader in this field. It sends 700 million videos, pictures and messages a day. You might recall that the valuation of the company had soared last year from the
$800 million it was worth last June when $60 million was raised
in a Series B round of financing. A mere five months after that, Snapchat was turning down $3 billion for the entire company.
Facebook couldn't beat WhatsApp,
so it bought the messaging app for $19 billion
.With Snapchat, it couldn't buy the self-destructing messaging app, so it will build its own. It is going to be a difficult task considering the head start that Snapchat has.
source:
FT
(SubscriptionReq'd) via
Reuters
,
CNET