Yahoo buys Blink, a secret messaging app founded by an ex-Googler
13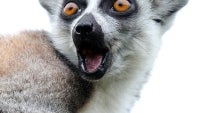 The app shopping season never closes for Yahoo. This time, the company bought itself Blink, an Android and iOS app that rides on the popular, self-destructing messaging trend. The sum of the acquisition was not disclosed, but Blink's creators from Meh Labs (which does sound a lot like Meth Labs, but in reality, it's not), announced the acquisition and confirmed that they'll be shutting down the app.
Yahoo has not disclosed what it wants to do with Meh's technology. Last year, the company gulped up many start-ups, including the likes of Alike, GoPollGo, Jybe, MileWise, and Summly, along with Astrid and Tumblr.
Although Blink itself isn't a wildly powerful Snapchat competitor, it does enjoy a user-base of anywhere between 10 000 to 50 000, which is no small feat for an app that probably saw minimum advertising. Meh Labs was founded by ex-Googler Kevin Stephens and has seven employees, which will now join Yahoo.
via
VentureBeat