SnapChat tests "Our Story" for the World Cup final
4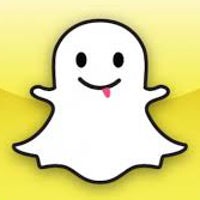 Just before the Germany-Argentina World Cup final was to start, SnapChat members were receiving photos from Brazil as part of the app's "Our Story" feature. The idea is that photos from SnapChat members in Rio are curated by SnapChat and sent out to members.
SnapChat initially announced this feature during the Electric Daisy Carnival
, with the idea that it makes those receiving the pictures, feel closer to an event in a way that is different from television or other social media.
Unlike the last time, the Brazil Final Live story is available to all SnapChat users, even if many have no idea what it is. SnapChat says it has not promoted "Our Story" in Brazil, and that users are sending the pictures on their own accord. Some SnapChat members have taken to Twitter, curious to know why people they don't know are ending up on their
My Friends
list. There is also a contingent of SnapChap users who are angry about having these unfamiliar names sending them pictures, related to a game that they don't care about.
SnapChat is believed to be thinking of using "Our Story" to monetize the app. It could find a sponsor, like Major League Baseball for example, to pay for "Our Story" to be up and running during the World Series. Based on the confusion that today's World Cup test has had, and the anger vented by some SnapChap users, perhaps some revisions need to be made before this is counted on to squeeze money out of the app.
source:
TheVerge
via
TechRadar