Snap-on smartphone accessory Peek-I lets creeps take photos discretely
14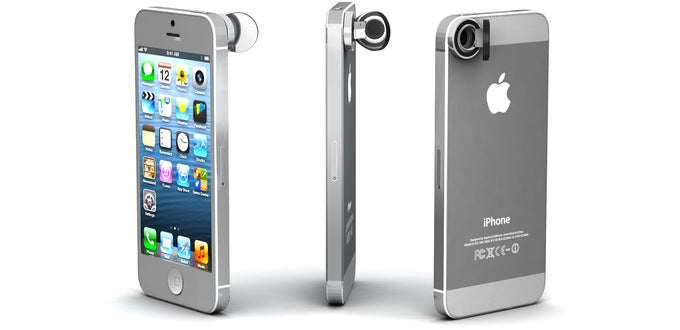 Now here's an Indiegogo campaign for a project that's both clever and creepy at the same time – the Peek-I. Its purpose? To allow users to take candid photos and videos of people around them. That is, without having to point their phone at their target. The accessory is, basically, a rotating mirror that magnetically snaps on top of a smartphone's camera lens, allowing it to "see" things reflected at a 90-degree angle when opened. And when it is closed, the Peek-I looks like a cute and innocent decorative toy. Imagine the possibilities!
And apparently, there's enough consumer interest in a product like this. The Peek-I has long shot past its crowdfunding target of $1000, having raised more than $21 000 over the past six weeks. With 19 days left until the campaign's end, the gizmo can be pre-ordered for as little as $15 apiece. $25 gets you two of them, and for $30, you can treat yourself to a VIP edition of the Peek-I, sporting a gold or silver finish. While the gizmo appears to be suitable for use with the iPhone, it should be compatible with other smartphones that have a flat enough back. A sticky ring attachment is available for use with smartphones that do not have a metal back plate.
The makers of Peek-I are expecting to start shipping the accessory in May of this year. And if you happen to see one attached to a bystander's phone, smile, because you might be on camera.