Smoked by Windows Phone challenge taken to the streets of London, courtesy of Nokia
29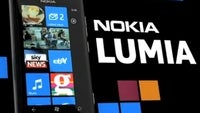 The
Smoked by Windows Phone challenge may not be what one would call fair
, but we must admit that it is one cleverly engineered marketing campaign. Sure enough, Nokia decided to follow suit and came up with its own version of the challenge. The streets of London were the battleground and a
Nokia Lumia 800
was the weapon of choice.
As expected, the rules of the Lumia Challenge were pretty similar to what we have seen before: updating a social network status, getting driving directions, posting photos online, finding a particular song, the usual stuff. Whoever managed to accomplish such an every day task with their phone faster than the Nokia Lumia 800 could win ₤10.
Of course, you don't see anyone claiming the ten quid in the video, just several iPhone owners who
"lost to a Lumia"
. Still, they got a ₤50 voucher, which could be used towards a purchase of a Nokia Lumia smartphone. Whether any of the people who lost will actually use it is anyone's guess. Now feel free to check out the Lumia Challenge video below, and do not hesitate to tell us what you think about it in the comments.