Smartwatch poll: would you rather be seen with an Apple Watch or Samsung Gear S3?
46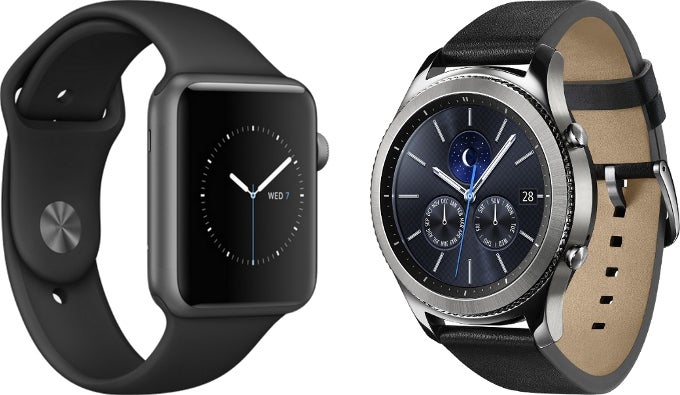 Smartwatches are a weird gizmo on the market, which is a bit hard to sell. Manufacturers seem to have figured out somewhat of an effective recipe, though — it needs to be sporty, with lots of health-tracking features and robust body; it needs to be geeky, with a lot of apps and sync options; and it needs to be stylish, so people wouldn't mind being seen with one in public.
While many are trying to strike the perfect balance between looks, function, and successful marketing, Apple's Watch and Samsung's Gear S lines seem to be at the top of the smartwatch niche right now. And we were recently introduced to the new generation of both families of wearables — the
Apple Watch Series 2
and
Samsung Gear S3
.
The differences in both are still striking — Apple's Watch is square-shaped, runs a proprietary operating system named watchOS, and is strictly locked to Apple's ecosystem; Samsung's Gear S3 continues to be circular, tries to imitate a mechanical watch as much as it can, also runs a proprietary operating system — Tizen — and supports Android devices with iOS syncing coming soon.
Both watches have multiple stylings and can have their watch bands swapped. The Gear S3 accepts any standard watch band, while Apple's Watch has a proprietary lock — have to sell them $500 Hermes bands. Otherwise, we have the health and fitness apps, the internal GPS, microphone, and speaker units on both. Both devices are worthy competitors, the question is — which one do you prefer?