Smartphone with largest battery coming from China: a 4.5-inch handset with whopping 5000mAh battery
31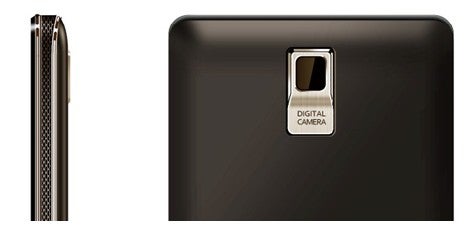 A smartphone nowadays might have it all - access to the web, vibrant and fairly large display, good camera, amazing processing power, but one area where you don't have such varieties is battery. Heavy and even moderate users will struggle to get more than one to two days out of their shiny new smartphone.
Now, though, it seems that China of all places has listened to people's discontent with short battery lives and is ready to make a 4.5-inch phone with a whopping 5000mAh battery. The Shenzhen-based company Ding Xuan seems to be preparing the device that should become the one with largest battery ever. The Samsung Galaxy S4 in comparison has a 2600mAh battery. That is considered large nowadays and still pales in comparison to this upcoming handset.
What's great is that judging from the leaked picture above the device is not terribly thick. There are no exact details on it, though. Technical details like the silicon inside it, the camera or the version of Android it runs on are not yet clear. The design does look clean, a bit businessy in the looks.
How do you like the prospect of having a truly long-lasting smartphone like this? Would you buy it even if it's from an unknown Chinese phone maker?
source:
GizChina