Slither.io skin list: how to unlock all skins
2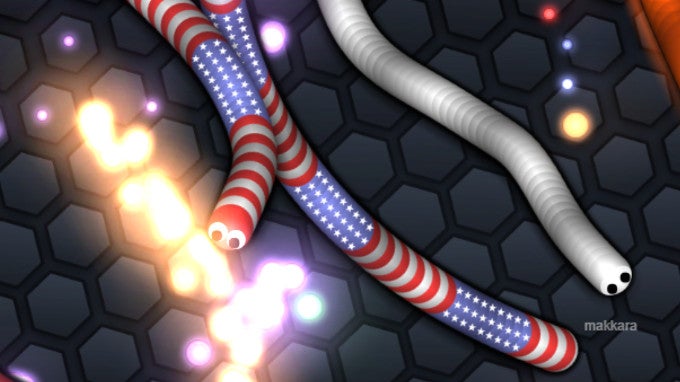 Slither.io is an addictive little thing: you start playing for a few quick spins, and it quickly grows into a few hours of non-stop gameplay.
Once you get the basic rules of
how to win at Slither.io
, it's relatively easy to get your snake/worm (let's just call it a sworm) to 5,000 to 10,000 point length. The real challenge starts after that.
But if you are playing on your browser, be it on a tablet or a desktop, you might find it hard to do something that you can do right from the get-go in the iPhone and Android app: change Slither.io skins.
Here is how to unlock all the skins for Slither.io
So how do you do it? The option seems to be missing at first, but then you can see that you can unlock it by sharing a link of the game on Facebook and/or Twitter. Just share that link and you'd see the button to change your skins appear.




However, what do you do if you don't want to share that link and still get access to the skins? Well, folks are reporting that you can hit the Facebook/Twitter share button, and then quickly close it, and you'd still see the option to change your sworm skins appear. We tried it and it worked beautifully for us.




And once unlocked, here are all of the Slither.io skins that you can choose from.



Recommended Stories