Skype Qik - a new app that replaces text with video in messages
12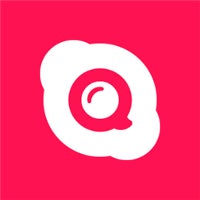 Today, Skype has launched Qik – a new app, which allows users to communicate via short video messages, rather than text. It is already available on the Windows Phone store and the Play Store, and should be coming up in the App Store soon, or so the Skype team claims.
Yes, video messaging is not new in the chat app scene, but Qik is developed with this sole function in mind and promises to allow faster and easier video shooting and communication. Its interface looks different than Skype's, yet manages to capture the same feeling. It also takes a page out of Viber and WhatsApp's books by syncing to your device via phone number, instead of account, allowing you to find contacts who have the app faster.
Qik also offers group-chats, much like the ones in Skype – nobody is an admin and anyone can add extra contacts. A single video message will be received by everybody in the group when they come online – it will wait for them much like an unread line of text.
If you often find yourself busy and unable to record a reply to whatever is going on in the chat – Qik also offers you the option to create a library of pre-recorded .gifs of up to 5 seconds, to use either as smileys or quick replies.
The app is free and you can download it for your platform of choice from the links below. Sending a Qik message to a buddy will automatically send them info about the new app and where to download them. As of writing this article, the iOS link is still inactive.
Download Qik: (
Android
|
iOS
|
Windows Phone
)