Shoot a 4K video with your Snapdragon-powered smartphone for the chance to win $25,000
13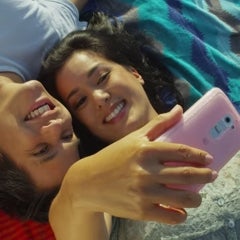 Qualcomm this week announced a very interesting contest, which asks owners of select Snapdragon-powered smartphones to shoot 4K videos for the chance of winning considerable prizes in cash.
The contest runs from October 17 until January 16, 2015, and is open only to legal residents of the US, UK, India, China, and South Korea. To enter, you have to shoot an original 1-2 minutes 4K video on a device that uses a Snapdragon chipset, upload it on YouTube or Youku, and submit your entry to Qualcomm at the first source link below.
Qualcomm will offer a grand prize of $25,000, a $10,000 runner-up prize, and three prizes of $4,000 (yeah, that's 4K) each.
Although this isn't an exhaustive list of handsets that can record 4K video, these are the smartphones that can participate in Qualcomm's contest: Samsung Galaxy Note 3, LG G Pro 2, Samsung Galaxy S5, Sony Xperia Z2, OnePlus One, LG G3, Samsung Galaxy S5 Active, Sony Xperia Z3, Samsung Galaxy Alpha, Samsung Galaxy Note 4, Samsung Galaxy Note Edge, and Google Nexus 6. The Xiaomi Mi4 is also mentioned in the contest's official rules (which you should read - they're found at the source link below), despite the fact that it's currently not listed on Qualcomm's website as a 4K-capable handset.