Shazam! Popular song naming app hits Windows Phone 8
13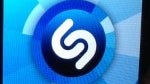 Want to know the name of the song that you are listening to on the radio or television? Know the song but not the artist? For years, if you had an Apple iPhone, Android or even BlackBerry handset, you could use
Shazam
to find out the answer to these questions. Depending on the platform you use, you can even find out the lyrics to the song and even purchase it for your phone. On Thursday, Shazam became available to those using a Windows Phone 8 powered handset.
With the new Shazam app for Windows Phone 8, users can find out the name of a song in seconds and even
purchase the tune
from XBox Music or from Nokia Music when using a Nokia phone. With the app, those watching a television show can get a second screen experience that includes interactive content and ads of interest. There is also a connection to social sites like Facebook and Twitter. An interactive map allows Windows Phone 8 users to see what songs those around them are listening to.
The app allows for unlimited tagging of music, television shows and ads. Local tags can be checked out every 30 minutes to see what others are listening to. This feature can be set up as a Live Tile. With one touch, lyrics to a song can be viewed. If you're the type that likes to know all about the artists they listen to, the Shazam app provides biographies and music reviews. With Shazam, you can use cover art as wallpaper for your phone, and the app can be set up to tag from the homescreen.
With a brand new UI, the Shazam app is now available from the Windows Phone Store as a free download.
source:
Shazam
via
MobileSyrup
Recommended Stories