Sharp Aquos S2 leak alleges bezel-less 4K panel, and in-display finger scanner
19
Sharp may soon be announcing a few "bezel-less" handsets of its own, judging from
two sketchy renders
that appeared not long ago, and now another purported leak is making its way over at the Chinese blogosphere, which is not exactly known for credibility. Still, Sharp has been a pioneer of the whole " bezel-less" trend, having phones with
very high screen-to-body ratio
before it was cool, so it's not hard to fathom that the Japanese could simply capitalize on their already significant experience in the realm of all-screen phones.
The eventual new Sharp phones are codenamed FS8016 and FS8010, and are both said to feature 5.5-inch 1080 x 2048 displays, duo cameras (12MP + 8MP), and up to 6 GB of RAM, with the difference being chipsets - the FS8016 is reportedly powered by Snapdragon 660, while the FS8010 has a basic Snapdragon 330 under the hood. So far so good, but today another Sharp phone leaked out of Weibo, and this one is pretty bonkers.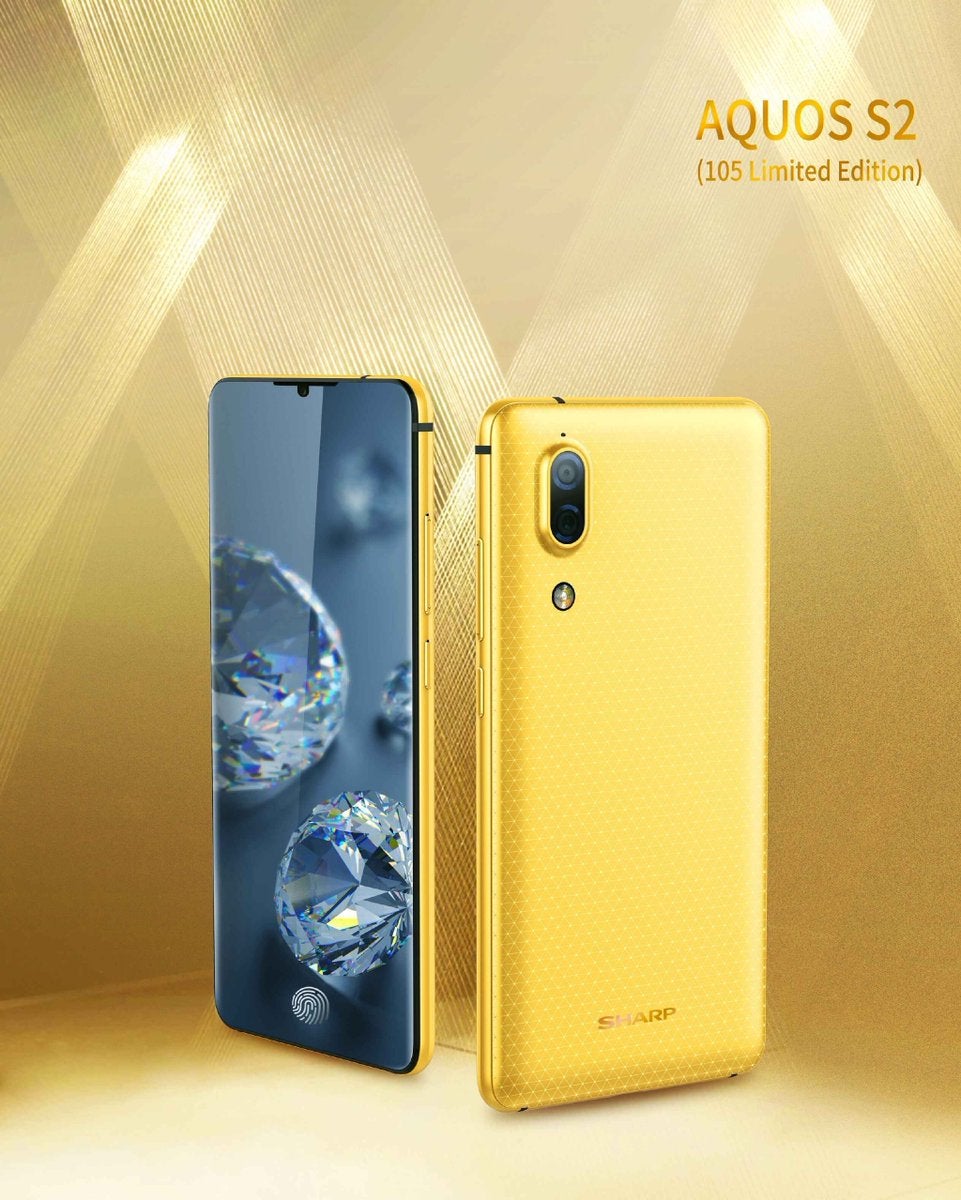 Dubbed Sharp Aquos S2 (105 Limited Edition), whatever that denotes, it is said to sport dual camera setup as well, but instead of having a 1080p display, the leakster claims that it will land with a 4K panel of size undisclosed. Not only that, but the render and the accompanying info suggest that it will have
in-display finger scanner
, something that Samsung
didn't manage to muster for the S8
, and Apple is reportedly
having trouble employing on a mass scale
. Now, Sharp may have ironed out the kinks, plus it usually sells its wares only in Japan, so it doesn't have to scale the embedded scanning tech for millions of units, but we'll still believe there is an in-display reader when we see it announced.
As for the 4K display, it's not entirely out of whack, since
Sharp announced a 5.5" panel
with 2160 x 3840 pixels Ultra-HD (4K) resolution way back in 2015. It was supposed to enter mass production last year, but Sharp's financial troubles, and the
subsequent acquisition by Foxconn
might have delayed that. The 5.5" screen uses Sharp's power-frugal IGZO technology, so battery life should be decent, if this thing, along with the other two Sharp leaks, materialize as rumored. If the panel is indeed 4K, though, the S2 should have the processing power to match, so it will likely be a flagship, rather than a midranger like the eventual FS8016 and FS8010.