Sharp AQUOS Crystal hands-on
28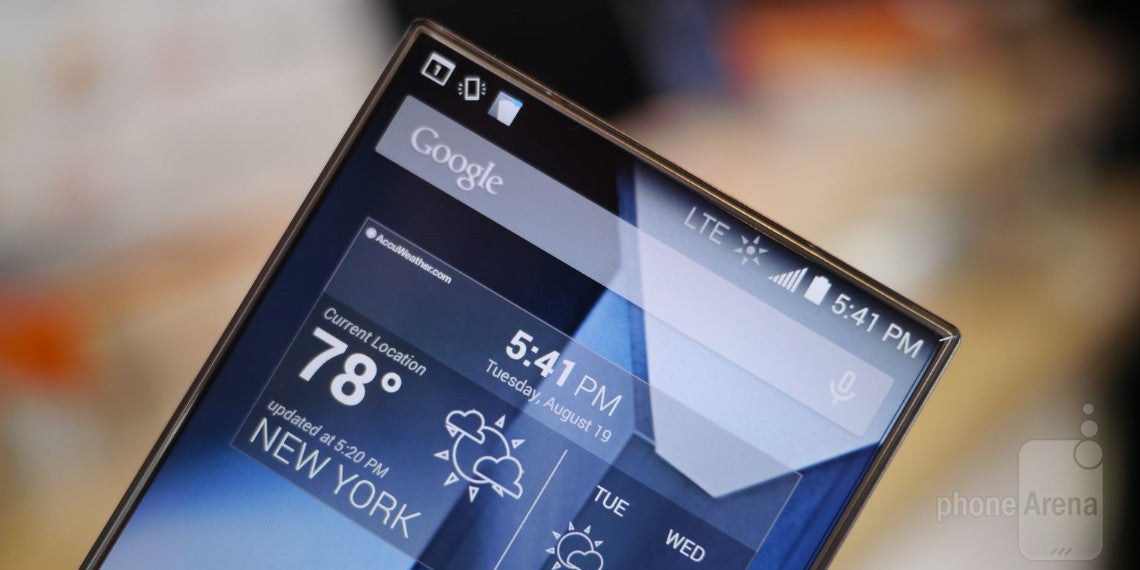 US consumers know Sharp for its line of AQUOS high-definition television sets, but in the smartphone space, we're inclined to say that most people wouldn't even have the slightest inkling to think of them as a brand they'd consider choosing. Why's that? Well, it's plainly obvious that Sharp has no presence in the US smartphone market. However, when we look overseas at Japan, Sharp is highly regarded as a formidable contender.
Seeing that Sharp is attempting to get its feet into the door here in the US smartphone space, it doesn't surprise us to find out that the company is partnering with Sprint for its first major smartphone release in the US. It's not a juggernaut as we look deep and down into its specs sheet, but for the Sharp AQUOS Crystal, it's astounding us for the mere fact that it's sporting a unique quality that's hard to find in other phones – a phone that packs along a 5-inch edgeless display.
Design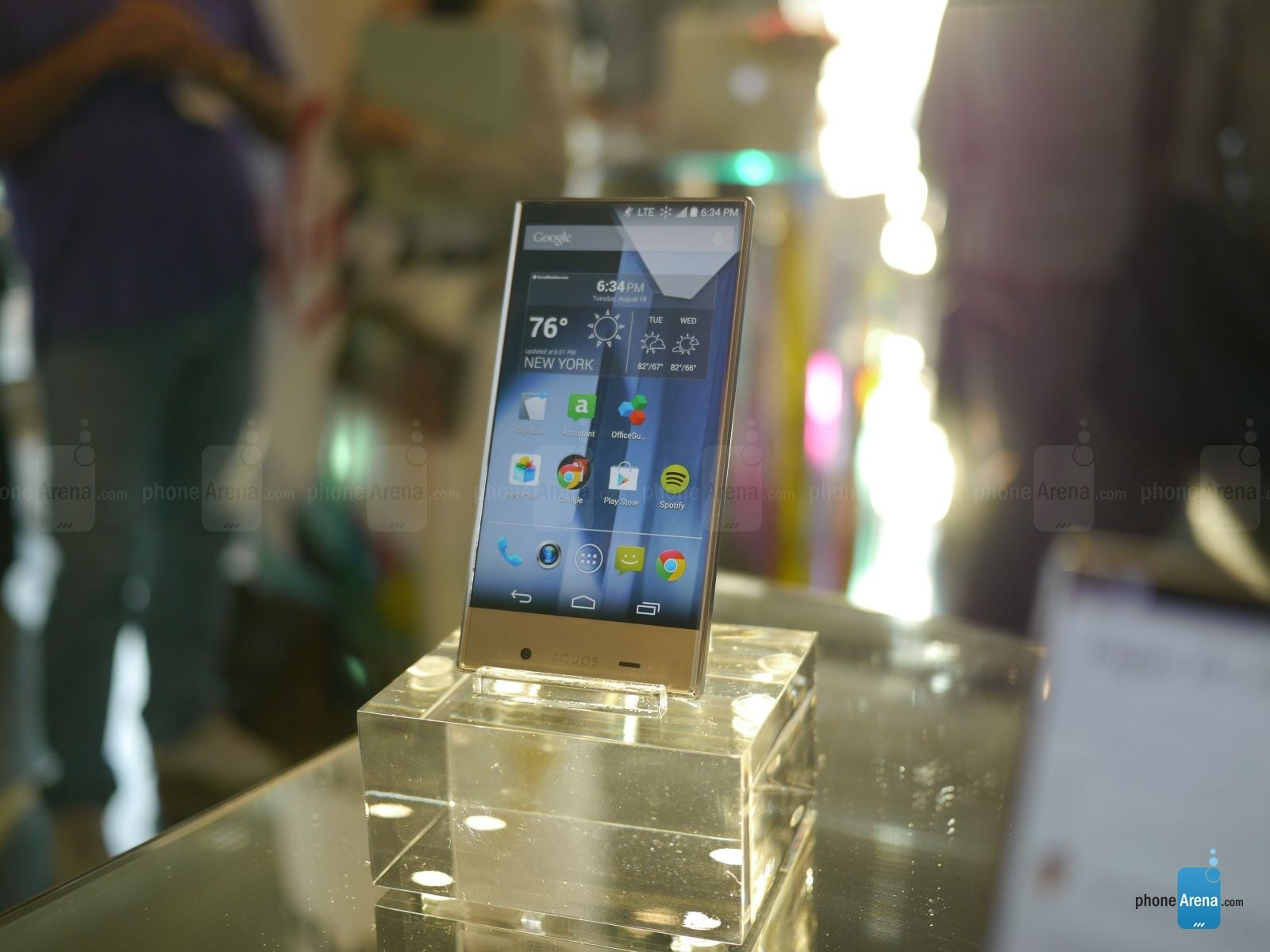 For a player that has no concrete foundation in the US smartphone market, the Sharp AQUOS Crystal is an intriguing beast in the landscape – it just has a distinct look that doesn't look like anything we've seen. With its hard-lined design language, it has this chic appearance that genuinely comes off as stylish, especially when we look at it from the front. And why is that? Well, we're just enamored by its impressive, edgeless display.
To be fair, though, it's edgeless around the top and sides of the display – leaving the bottom with the usual amount we tend to see with today's devices. Nevertheless, we can't deny the fact that it's flaunting one of the best screen-to-body ratios out there, with approximately 78.21% of the front surface reserved for the display. For something bearing a flagship-esque sized 5-inch display, it's so uncanny to find its size rivaling that of smaller screen-sized phones – like the iPhone 5s. In fact, it's only marginally wider and taller than the prized phone, but we have to point out the vast size discrepancy between their displays (4-inches versus 5-inches).
Display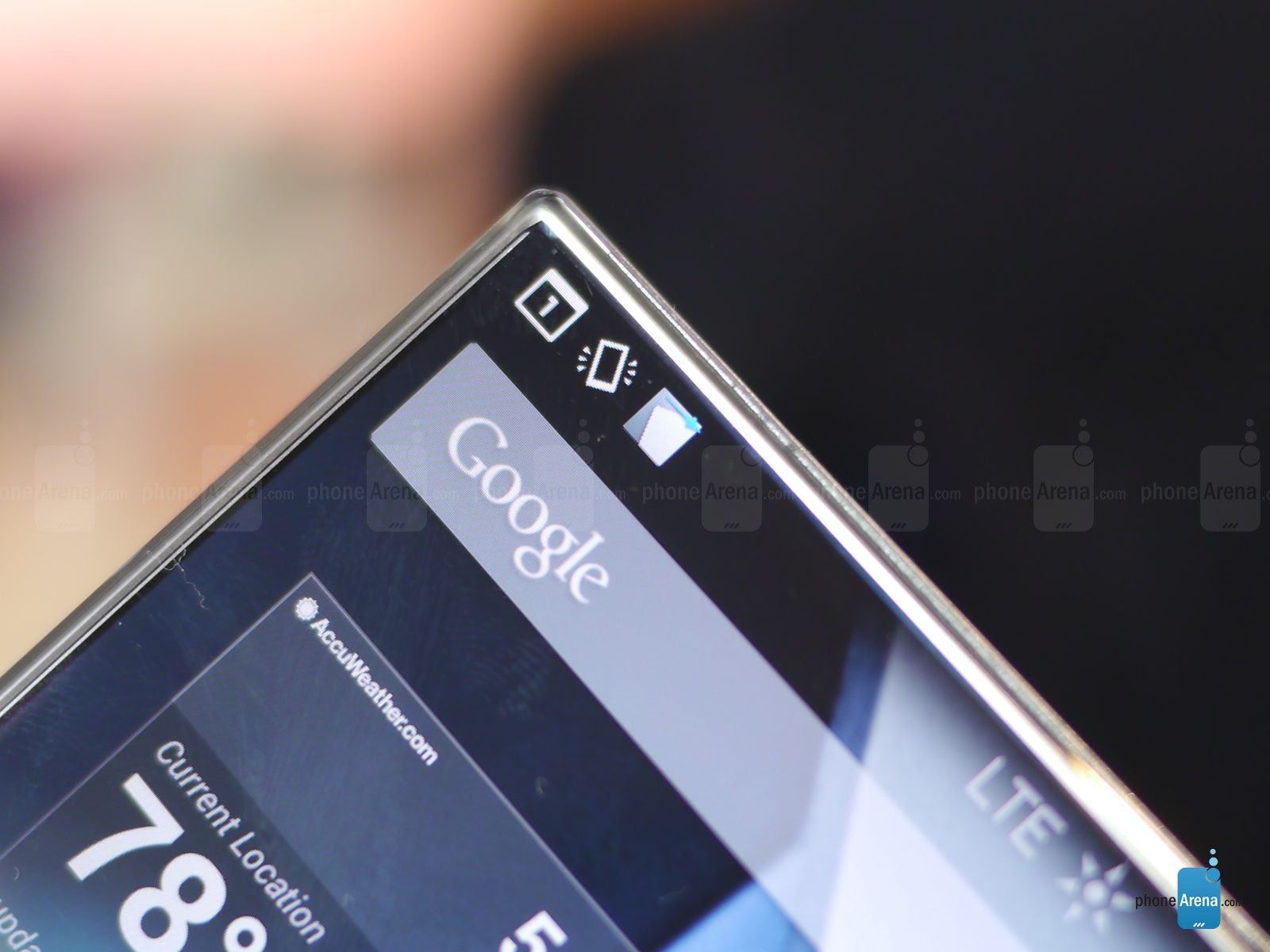 Okay, there's no hiding that we're all flustered by the edgeless quality of its display, but when we look at everything else about the display, we do notice that Sharp needed to make a few, minor compromises. In particular, it doesn't have the same 1080p resolution of today's flagships, or even the higher quad-HD resolutions of some others. Instead, we're presented with a 5-inch 720 x 1280 (720p) LCD display. Of course, we would've loved to see 1080p resolution, but in all fairness, its pixel density count of 294 ppi is still effective enough to make it look sharp. Other qualities about the display are sufficient, like its wide viewing angles and natural color production. Quite frankly, we're not too surprised by all of the top-notch qualities, seeing that the company is known for its impressive looking set of AQUOS televisions.
Interface
Checking out the software that's running on the Sharp AQUOS Crystal, we wouldn't necessarily say that it's one of the handset's stronger selling points. Running what appears to be a mostly stock Android 4.4.2 KitKat experience, the only things separating it from other Android phones are the few widgets floating about the homescreen that we haven't seen in other phones. Sure, we can gladly accept the straightforward approach here, but for the productivity conscious user, they might think of the experience as limiting – in comparison to the insane software features presents on other flagships.
At the same time, though, the lack of secondary or tertiary features means that we're presented with an experience that doesn't attempt to bog us with learning new functions. Therefore, we appreciate it for keeping things uncomplicated and intuitive.
Processor and Memory
Briefly getting the chance to mess around the phone at Sprint's event, the Sharp AQUOS Crystal manages to maintain a decent amount of performance when executing different operations. No doubt, simple operations are handled easily by the quad-core Qualcomm Snapdragon 400 SoC with 1.5GB of RAM stuffed into the phone. However, we're hesitant to say that it'll run 3D intensive games as smoothly – so that's one thing worth thinking about for those hardcore gamers out there.
At 8GB of internal storage, it's undeniably well below the average in this day and age. It's enough of a mark for those who aren't big into multimedia content, but for those who are, they're going to be a bit more careful at what they put into it.
Camera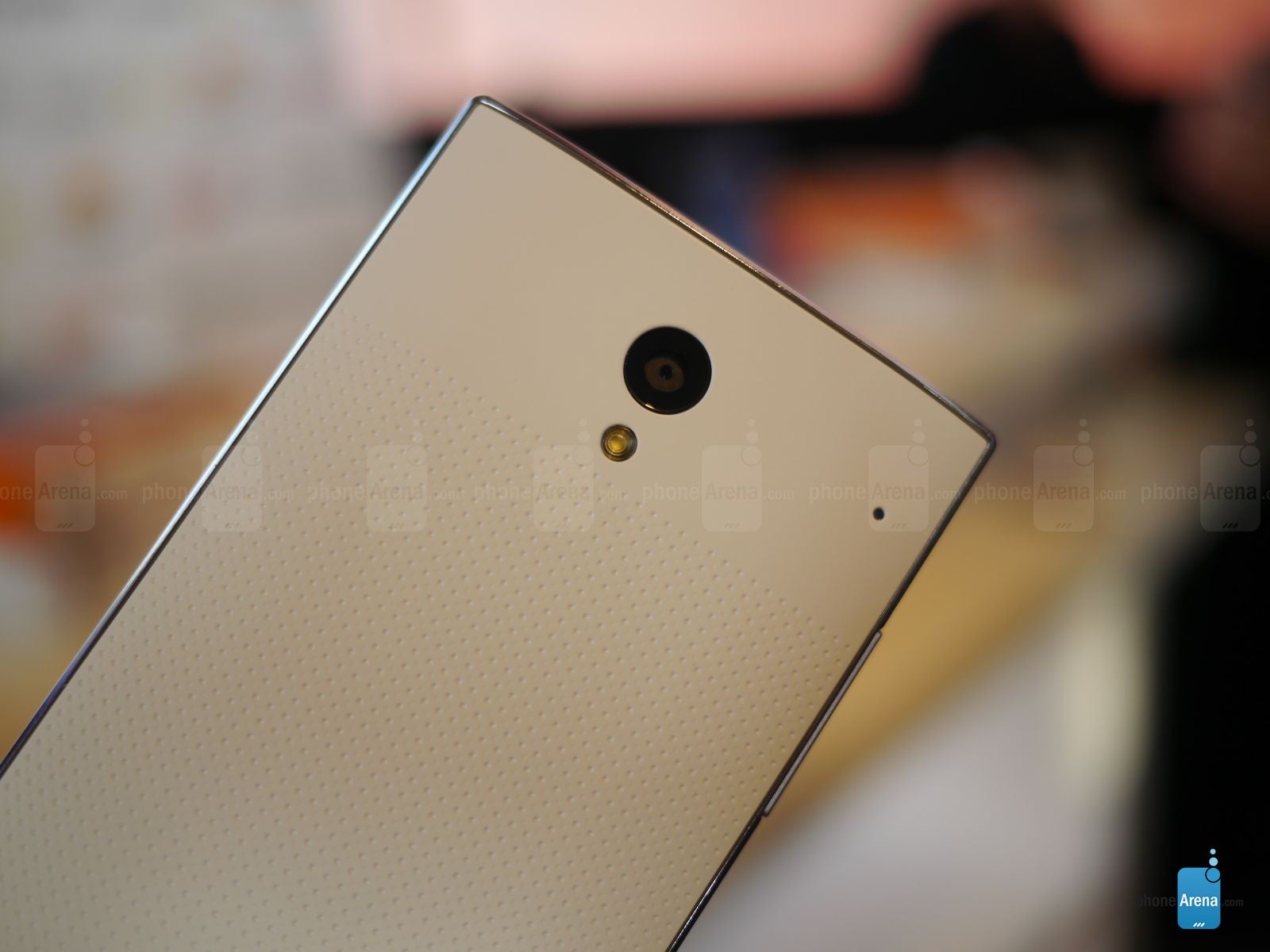 Outfitted with an 8-megapixel rear camera with LED flash, we can't complain about the gear in tow – more so when it's not in the same caliber as other high-end flagships. From what we can see so far, it manages to snap photos in a speedy manner, but it's tough to gauge the camera's quality by just previewing the samples through the phone's display. Therefore, we're hopeful that it'll at least put out some decent snapshots, since you know, image quality is a pretty big deal to many people.
Expectations
We've said it before, and we'll say it again. You really don't need a super spec'd smartphone to garner interest from consumers, which is evident in past devices like the Moto X. As for the Sharp AQUOS Crystal, we have great confidence that it'll have a strong attraction from the onset, as its edgeless 5-inch display is so darn unique in the space – to the point that it makes it look drastically different from other phones. Throw in its aggressive price points, free with a 2-year contract through Sprint, or the $149.00 outright cost through Boost Mobile or Virgin, it's a fantastic and ballsy move on the parts of Sprint and Sharp. Hey, you never know, once you got edgeless, you might never want to go back.