Microsoft app works in reverse, will send content links from a PC to your Android phone
2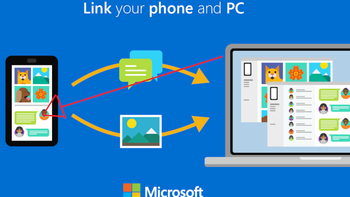 Instead of having to email content from your Android phone to your Windows PC, Microsoft's Your Phone app automatically shares photos, texts and other content from your handset to that box on your desk. And
according to MS Poweruser
, you can send content links the other way from your PC to your phone. Doing this requires the use of the native share button on Microsoft Edge and Firefox.
You will receive a notification when the link hits your phone. Tap it, and the content will open in the Microsoft Edge browser for Android. To arrange this, you need to
install Microsoft's Your Phone Companion app
on your Android handset and
the Microsoft Edge browser app
. You then need to install the Your Phone app on your Windows 10 PC. Sign in using a Microsoft account, agree to some permission requests, and you have helped your PC and Android phone become friends.
Suppose you were on your PC, watching one of our reviews on YouTube, and wanted to send a link to your phone so you can quickly find it later when you're out. While the video is up on the PC, click on the three dot overflow menu on the right side of the address box. From there, tap on share and then Your Phone. You will receive the aforementioned notification on your phone. Tap on it, and the content will open in the Edge app on the handset.
This setup will also allow you to send web pages from your desktop to your phone, along with some other content that you are viewing on the desktop Edge browser. And don't forget that the original idea of the Your Phone hook up is to send texts and photos from your phone to your Windows 10 PC.