Semantics 101: T-Mobile says it is downgrading video streams, not throttling them
22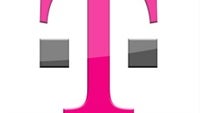 A few days ago, we told you that
YouTube's specs don't allow it to be one of the streaming video sites covered by T-Mobile's Binge On feature
. For those just returning from a long trip out of the country, Binge On allows covered T-Mobile subscribers to stream video from certain providers
without using any of the customer's monthly data allowance
. Even though the video sharing site isn't included in Binge On, YouTube has complained that the quality of its service is being downgraded by the carrier.
Today, T-Mobile has released a statement to
DSL Reports
saying that it has not slowed down YouTube or any other site. The carrier says that it is applying "mobile optimization," and that throttling would be a "misleading" term to use. The statement adds that using the term "downgraded" would also be proper. Despite this downgrading, T-Mobile says that because the videos are being optimized for mobile devices, the streams should be "just as fast, if not faster than before."
"Using the term "throttle" is misleading. We aren't slowing down YouTube or any other site. In fact, because video is optimized for mobile devices, streaming from these sites should be just as fast, if not faster than before. A better phrase is "mobile optimized" or a less flattering "downgraded" is also accurate."-T-Mobile
T-Mobile is anxious not to use the term throttling because when it comes to net neutrality, throttling is a no-no. So by calling ketchup catsup, T-Mobile is hoping that the FCC doesn't get involved. The agency has already said that it
is keeping an eye on Binge On
and wants to question the carrier about the feature.


Unfortunately, the statement also doesn't address the issue at hand. Why is YouTube's video stream being "downgraded" by T-Mobile if the site is not even part of Binge On? Keep in mind that if you are a T-Mobile customer who is not happy with the quality of video covered by Binge On, you can always turn off the feature by opening up the T-Mobile app and going to
Profile
>
Multimedia settings.
If you do disable Binge On, streaming video will use data from your monthly allowance.
source:
DSLReports
via
TheNextWeb
,
AndroidandMe