Secret screen on iOS 12.2 beta reveals AirPods 2 will feature "Hey Siri" activation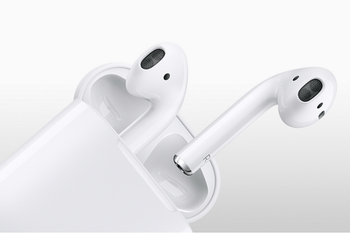 Currently, those using Apple's
AirPods
can activate Siri with a double tap of one of the devices sitting in their ears. But
9to5Mac has stumbled upon a secret setup screen
for the wireless Bluetooth earphones in the first developer beta for iOS 12.2. A tap of the button near the bottom of the screen will allow AirPods 2 users to call upon Apple's virtual personal assistant by calling out a hearty "Hey Siri." Last September during the unveiling of the 2018 iPhone models, Apple played a video that showed an AirPods wearer saying "Hey Siri" to wake up the assistant.
As we told you yesterday, the sequel to the original AirPods is now expected
to be launched sometime during the first half of this year
. There has been speculation that the new AirPods model will feature longer battery life, a noise-cancellation system, and some level of protection from water.
Unveiled during the same new product event in 2016 that introduced the Apple
iPhone 7
and
iPhone 7 Plus
to the world, the AirPods became a very popular accessory once they were released on December 13th of that year.