Sculley: If anyone can fix BlackBerry, it's John Chen
30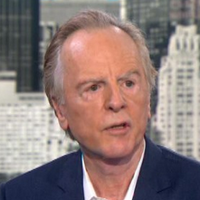 Former Apple CEO John Sculley was one of the names tossed about
as being interested in putting together a team to buy BlackBerry
when the company was looking for buyers. Eventually,
BlackBerry's largest stock holder offered $9 a share
to privatize the company, a deal that fell through when financing could not be obtained. That led
BlackBerry's board to replace CEO Thorsten Heins
with a Chief Executive who has turned around a company before, John Chen.
Sculley had a televised chat on Bloomberg TV during which he said "
if anybody has a chance to turnaround BlackBerry, it's John Chen
." Sculley also talks about the hidden value in BlackBerry, BES. This is the one division at BlackBerry that has been making money, although
John Chen recently said that BES has lost users since the retirement of BlackBerry 7 OS
.
Those fearing about the future of BlackBerry should take a gander at the video below.
source:
Bloomberg