Saygus provides some details about the challenges faced, shows off new branding, and new wireless-HD video demo
15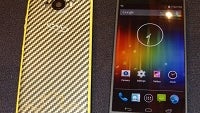 One of the chief complaints among customers that
pre-ordered
the
Saygus V2
was the company's sporadic communication methods, and general lack of detail in the face of promises of "complete details" ahead of the announced ship date which has
since been delayed
.
Saygus is aware of the frustrations, and committed to be more forthcoming with details and updates in the future.
To that end, the team in Utah offered up several points that broadly outline the challenges faced in the run-up to shipping the V
2
. The chief problem, as noted before in email updates to customers, was quality assurance. Whatever the problems were, and where they were being encountered, was not elaborated on, but
Saygus did previously cite
component issues related to the cameras and antenna assembly.
As the V
2
is a smartphone, antennas are understandably important, and as the two high-resolution cameras were part of a premium recipe, it is equally understandable that the company had to make a shift to ensure they were up to spec.
Even with those issues addressed, Saygus had to engage with a new manufacturing partner, and that was what ultimately forced the most recent delay. However, Saygus assures this partner is the real deal, having made "award-winning, high-end smartphones for Fortune 500 companies."
Another area where Saygus hopes to reset expectations is in its communication. The company announced it has teamed with a "world class" marketing outfit to shore up its image and communications, ensuring that like its phone, correspondence from Saygus will be "top of the line."
Saygus also said it had to delay the V
2
simply to meet the expectations of a "superphone." Shipping was delayed "to ensure the phone is awesome even [though] the delay is not."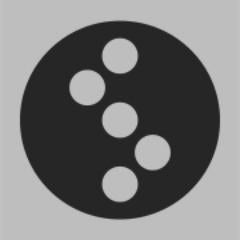 Meet the new Saygus logo. No word if it will be on the V2, though we hope it does not force additional delays.
Finally, and sort of on a tangent, the company introduced a new logo and branding, but as that branding is currently confined to its Twitter feed, and not its main website, it looks as though that too is a work in progress. No word on if the new branding will be on the handset or not.
Twitter is an outstanding tool to send flash updates about a product to the masses, however, as none of the messages are linked back to any type of activity blog or news release page, the messages ultimately lack the detail the company wants to convey. Hopefully the new marketing partner will lend its talent to bring a bit more consistency to Saygus' message.
Understanding that a new manufacturing partner had to be brought in makes a schedule change understandable, even expected. We suspect that a new ship date will not be announced until the Saygus V
2
units are in their boxes and packed, ready to go.
With that, one of the team members at Saygus showed off some real time WiHD action with the V
2
. We have seen it
in action before
, but it is pretty impressive to see it working and actually witness virtually no lag.
source:
Saygus
(Twitter)