Subscribe to Auto Pay and save $5 each month on Verizon's pre-paid plans
3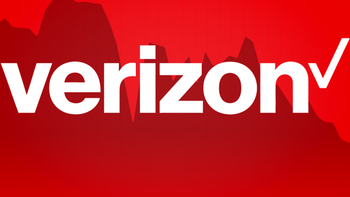 Starting today,
Verizon is adding a $5 per line discount
each month for those who sign up for Big Red's pre-paid service and include Auto Pay. The latter is a scheduled bill payment that is taken out of your bank, brokerage or hedge fund account automatically on the same date each month, and credited to your Verizon account. The new pricing that begins today includes $65 for unlimited service, $45 for 8GB of high-speed 4G LTE service, $35 for 3GB of 4G wireless connectivity, and $30 for 500MB of 4G LTE service.
Once the total amount of 4G LTE service you're allowed for the month has been consumed, you are limited to 2G data speeds for the remainder of the billing cycle. And each plan is now allowed to have up to ten lines, an increase from the previous limit of five. All of Big Red's pre-paid smartphone plans include unlimited talk and text, and Jetpacks and tablets can be included for the same monthly price that smartphones are charged. All pre-paid smartphone plans include unlimited international text to more than 200 destinations.
With Verizon's new Mix and Match savings, everyone in the family can have the amount of data they need each month, without having to share it. And those with 2-10 lines on pre-paid plans priced at $40 a month or higher ($35/month using Auto Pay) will receive a monthly savings of $10 to as much as $20. To see what your pricing will be with Verizon's pre-paid service, check out the chart below.
Verizon makes changes to its pre-paid pricing