San Francisco's shutdown of cell phone service on subway is defended by BART
27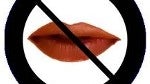 In order to prevent a protest in San Francisco aimed at the city's subway system, the
city tuned off cell phone service Thursday night
on parts of the Bay Area Rapid Transit system. The Electronic Frontier Foundation called the move a "Mubarak" after Egyptian President Hosni Mubarak who ordered cell service in his country's Tahrir Square shut down during peaceful demonstrations earlier this year. The protest planned for the San Francisco subway never took place. Last month, a protest on the subway system disrupted BART service and authorities did not want a repeat.
Early reports indicated that BART officials went to the carriers first and asked them to shut down service in the subway. But reports that trickled in later from James Allison, deputy chief communications officer for BART, indicated that the
Transit System shut down the nodes first and then contacted the carriers
to inform them. There is a big difference between the two stories and none of the nation's top four mobile carriers are talking about what happened. The latter has the carriers responding to an order from local government officials while the former would be an action done by the carriers in response to their own thoughts on the matter.
Yesterday, BART officials released a statement that said, "
No person shall conduct or participate in assemblies or demonstrations or engage in other expressive activities in the paid areas of BART stations, including BART cars and trains and BART station platforms
". So it all comes down to what could be viewed as
an attack on free speech
. Most of you probably never thought twice about it. You probably bought your cell phone and pay handsomely for service each month from a mobile carrier and the combination presented the illusion that you could get in contact with other people using your phone and your mobile account from
any place at any time
. But it is all at the mercy of others, some of whom have a heavy hand on the lever and are willing to shut down service in the name of safety. BART defends the move as just one tactic used to "
ensure the safety of everyone on the platform
". What's next? Will cell service be turned off on the Interstate for safety reasons? Will you be unable to get any bars on your handset while sitting in the theater as service is turned off to protect the ticket buying public?
Certainly the right to have cellular service is
not explicitly granted to Americans
, but once BART arranged to have service provided for subway riders in what is a notoriously hard place to grab a signal, did they have the right to turn that service off in anticipation of what might come? Is this the modern version of censorship? Is this prior restraint? We would like to hear your view on this subject and you can give us your thoughts by typing in the comment box below.
source:
AllThingsD