Samsung's new SoundAssistant app is a powerful audio tool for Galaxy devices
21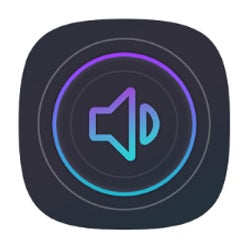 Samsung has launched a new app that grants Samsung Galaxy owners greater control over the sound of their devices. Aptly named SoundAssistant, the app gives a wealth of audio options to play with, alongside some special bells and whistles that are available only on the
Galaxy S8
and S8 Plus.
Some of the stand-out features of SoundAssistant include a claimed
"150 steps of fine volume"
control, a floating EQ, volume adjustments for individual apps, as well as personalized profiles and "scenarios."
Scenarios offer a sort of scheduling manager for time-based profiles that can automatically adjust the sound settings of your phone, depending on the time of day, which is not that novel of an idea, but it's still a nice option to have under one roof with all the other features of the app.
Another interesting feature in Samsung's SoundAssistant is the option to remap the hardware volume keys from adjusting ringtone volume, which is the default, to media volume control. This is neat, because usually the keys control whatever sound is playing at the time, but this feature gives you more granular control.
Galaxy S8 and S8 Plus users are getting a bit of a special treatment with SoundAssistant, as the new app allows owners of Samsung's latest flagship phones to choose different output paths for individual apps. This means that, for example, you could be playing a game on your S8, utilizing its speakers, and streaming Spotify to your stereo at the same time.
Samsung's new SoundAssistant is already live on Google Play and you can download it by following the link below.