Samsung's VP of innovation R&D talks about the Samsung Galaxy Note 5, the S Pen stylus, more
24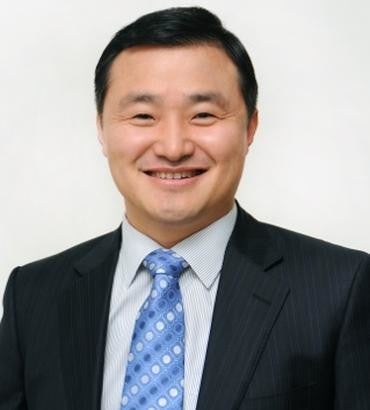 The device that is commonly referred as one of the progenitors of the
"phablet"
portmanteau term, the
Samsung Galaxy Note
, could have been a lot different from what it turned out to be back in 2011. This was disclosed in a brief interview by the vice president of Samsung's innovation R&D department, Tae Moon Roh, who was among those
responsible for the pioneer of the Galaxy Note family
and its functional S Pen stylus.
In particular, the executive revealed that the development team behind the phablet spent quite a lot of time on the drawing board looking for a way to fit the stylus inside the Galaxy Note, as they investigated the possibility to either attach it magnetically, put in a dedicated silo in a case, or even add a second, more compact tooth-sized stylus. What's more, the first prototypes of the S Pen depicted a substantially-larger stylus (almost as a regular ball pen). Eventually, Samsung had to resort to a smaller-sized S Pen that rested in a silo inside the phablet.
"
As of now, we have overcome all the trade-offs, but at that time, we took one year to figure out how to reduce them,"
Tae Moon Roh further admitted.
"We have to miniaturize some elements and the hardware inside to make room. You have to have one sheet [of the display] embedded to recognize the handwriting, which takes up space, so we had to factor that in."
As far as the upcoming members of the Galaxy Note line, the vice-head of Samsung's innovation department revealed just as little as we had expected.
"You can take my word that when it comes out, it will suit your needs,"
Roh hinted. Yet, he suggested that the troubled giant is prepping a new round of innovations and features that will grace its devices.
"I cannot give you the details now, but for next year we're prepared for more functions and innovations to come along. You may have sensed some of them in the Note 4. These innovations will be strengthened and solidified for next year as well,"
Roh teased.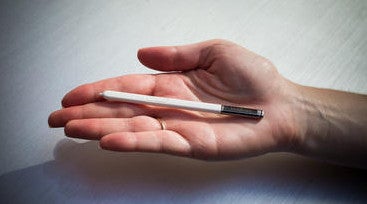 Neither too big, nor too small
A "dual-
Edge
" display perhaps? Well, given Samsung's current difficulties on the market, it comes close to mind that the company will put a lot of thought in its upcoming flagship devices for 2015, the
Galaxy S6 (a.k.a Project Zero)
and the Galaxy Note 5, among others. Naturally, what makes 2015 so important for Sammy is that it simply has to re-establish itself before its potential customer base if it wants to survive the onslaught of Xiaomi & Co.
Surely, the aforementioned devices won't be among the ones that won't
be axed out from Samsung's portfolio in 2015
. What features would you like to see in the Galaxy Note 5? Drop a line below and share your thoughts on the matter!
source:
CNET