Samsung's Galaxy S10 series will raise the bar for 2019 flagships in one key aspect
19
This article may contain personal views and opinion from the author.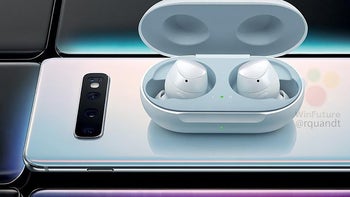 And that something is a number:
128GB
.
That number represents how much storage you will get in
even the base
Galaxy S10 configuration. And, of course, you can always opt for even more storage with the pricier S10 models, but this is the guaranteed minimum and it's an important milestone as it doubles the available storage. Effectively, that will be the new standard for flagship storage in 2019.
128GB of on-board storage is the new standard
The amount of internal storage on a smartphone is a topic that is often overlooked. After all, there is no way you could use tons of storage on your smartphone in the first few months, so it almost seems like you don't need it. Well, that view changes when you hold to a phone for a longer period like a year or two years as most people do. That's when you bump into the "not enough storage" pop-ups that can be so annoying. Naturally, that's not something that gets mentioned often in actual reviews for the same reason: reviewers use the phone for a couple of weeks and rarely hold on to devices for much longer.
It's important to note one thing here: not everyone will need all that storage, but certain groups of people most certainly will. Those exact groups are the same ones that usually opt for these flagship phones in the first place. That would be the gamers, the camera geeks, the power users. This new standard of storage simply means that those same people would no longer need to pay extra for the costlier models and the base model of the S10 will suffice on its ample storage merits.
We're saying this with one particular company in mind: Apple! Samsung's biggest competitor still ships its iPhones with 64GB of storage, not quite enough for those more demanding users, and if you want more storage, Apple does not give the option of a microSD card for memory expansion, so you'd need to spend $150 on top of those already exorbitant prices just to meet your storage needs. I guess there is no need to explain how massively overpriced this storage bump is, is there?
An important competitive advantage over iPhones
Looking at other Android phones, it is true that some have already moved to that higher storage tier: devices like the OnePlus 6T and Honor View 20, for example, but it takes the big guys like Samsung and Apple to move the needle, and Samsung is first to the race here.
All of that while keeping the microSD card slot in place.
Do you need that much storage?
Finally, I know that even if I don't use every single megabyte I have on board, I would rather have a few spare gigabytes rather than being faced with the decision which photos or videos to delete from my phone, so I know that doubling the storage is probably one of the coolest things that will happen to phones in 2019.
But what about you? Do you appreciate those 128 gigs you will get on board with the new Galaxies, or would you rather have those upcoming phones cost less while offering half the storage at 64 gigs, just like they did last year? After all, phone prices have grown enough already enough.
Where do you stand on that? I look forward to hearing from you in the comments section.