Samsung's Future Exynos Powered Smartphones to feature Assertive Display
9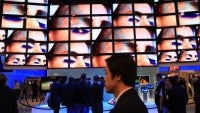 We don't talk very much about Nokia's Windows phones around here, but when we do, it's usually in good favor. For example, there's something about the Lumia 1520's display that makes it "pop" in a way the others can't - especially under direct sunlight or shrouded by darkness.
For some time, Apical's Assertive Display technology has played a significant part in Nokia's recipe for its display
'secret sauce'
. But, for some reason, the tech which intelligently balances the image in concert with the ambient lighting didn't catch on with the likes of LG and Samsung - until now. The latter announced that it licensed Assertive Display for use in its next-generation products powered by Exynos chipsets. As these seem to be rare outside Asia, you should take a breath of relief, as Qualcomm's ubiquitous Snapdragon chips are Apical licensees too.
Assertive Display is one of those technologies where seeing it in action is all you need to become a believer, but still, what's the fuss all about? AD is an advanced display management core which employs sophisticated digital processing to adjust each pixel individually, in real time, based on models of how both the display and your eyes perceive visual content according to the viewing environment. It takes control of both the screen brightness and the color representation of each individual pixel of each visual frame. It allows for significant power savings on top of an effective screen contrast ratio of 1000:1 on both LCD and OLED displays.
Hopefully, the addition of Assertive Display will make those beautiful Samsung panels shine in all lighting conditions, as it did for Nokia.