Samsung's DJ Koh: here's why the Note 8 has a smaller battery
65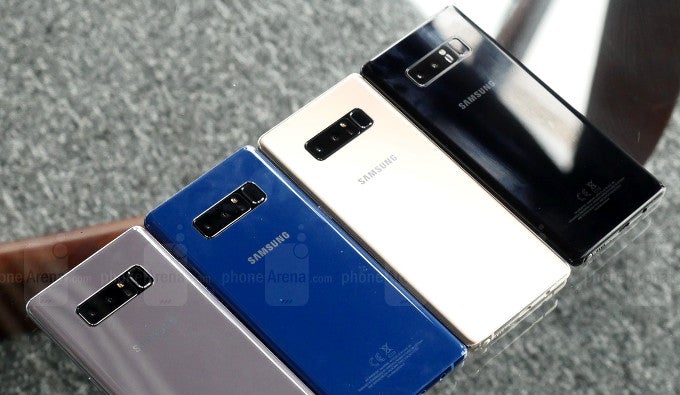 Now I can guarantee battery safety
Samsung Mobile's boss Koh Dong-jin sat down or an interview after the
Note 8
preorders began yesterday, and answered some pressing tech journalist questions about the new phablet that has a lot riding on its success to erase the negative impression left by its explosive predecessor the
Note 7
. In-between mentions of the rigorous investigative work that went into determining the exact cause of the Note 7's battery mishaps, he explained why Samsung took the decision to equip the Note 8 with a smaller battery than its predecessor.
There are some reasons why we can reduce the battery capacity. One of them is the 10-nanometer processor that has enhanced the phone's power efficiency by 30 percent. Users are also allowed to adjust their battery use based on their smartphone use patterns, which increases battery efficiency overall. Now I can guarantee battery safety. The phone will maintain more than 95 percent of battery capacity even after two years of use.
Color us unconvinced, given the
official battery life
numbers that Samsung gives for the Note 8 fall a bit short of those it gave for the
Note 7
in the video playback (16 hours vs 18 hours) and LTE browsing categories (13 hours vs 14 hours), but we'll have to put the new Note through our battery benchmark grind to pronounce a final endurance verdict. Other than that, DJ Koh said that they expect the Note 8 to sell more than the 11 million units that the Note 5 racked up, and famed analyst Ming-Chi Kuo concurs with his prediction for 11-14 million Note 8 units shipped this year alone.