Samsung's Charm wearable is a stylish fitness tracker that relays smartphone notifications
11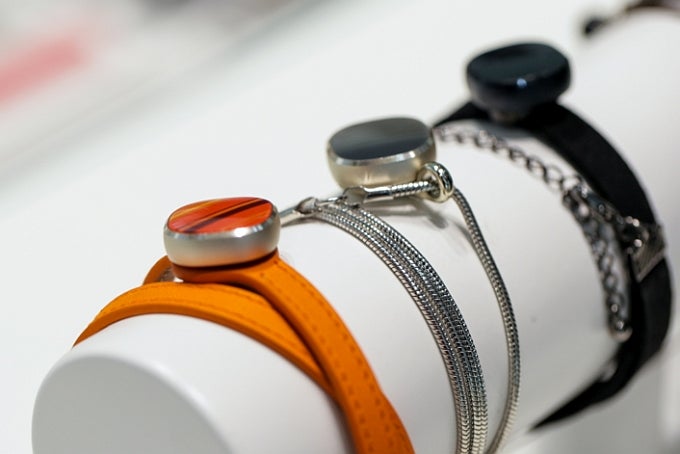 The Samsung Charm, a stylish barbones fitness tracker
Among the many official accessories for the
Samsung Galaxy S7
and
Galaxy S7 edge
that the manufacturer announced at this year's edition of the Mobile World Congress, hidden among the cases, covers, and battery packs, you'll find the Samsung Charm.
The Samsung Charm is an accessory for the Galaxy S7 and Galaxy S7 edge that's designed to look like an actual piece of jewlery while also integrating basic fitness tracking capabilities. The Charm comes in two versions, rectangular and square-shaped, with three color options — Rose Quartz, black and gold.
Unlike a smartwatch, which is designed to show complex information on their (usually OLED) displays, the Charm uses a small LED to show notifications from the connected handset. Through the Samsung Charm app, the wearable can connect with Galaxy S7-series phones over Bluetooth LE.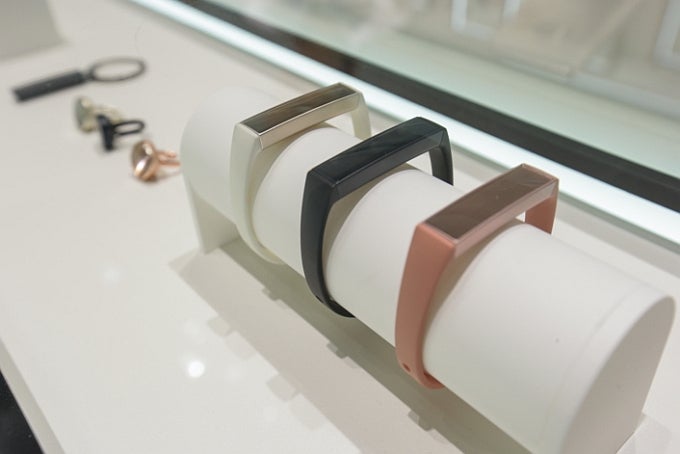 The Samsung Charm only comes with a 17mAh battery, but thanks to the low energy consumption of both the LED panel and the wireless connection, the wearable is listed with an autonomy of up to 18 days.

The wearable also doubles as a barebones fitness tracker that can count steps and track walking/running distances. All of this data can be exported to the S Health app, Samsung's central hub for fitness information.
Unfortunately, as the Charm was announced alongside other accessories for the Galaxy S7 series, we wouldn't bet on compatibility with previous-generation Samsung handsets.
On the other hand, the Charm remains an interesting accessory type which could aid Samsung in gaining more traction in the wearable market. As such, maybe the Samsung Charm will not be limited to the Galaxy S7 series. We have contacted Samsung with hopes to clarify the compatibility details, and we'll update this post as soon as the information is available.