Samsung will keep using ARM Mali GPUs over the next five years
39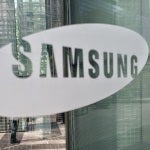 Yesterday, June 16, was a fateful day for Samsung, for the company signed a long-term license agreement to keep using ARM's latest and greatest graphics processing units, Business Korea reports. The outlet describes a long-term contract of five years that also entitles Samsung to ARM's Mali T-820, T-830, T-860, and T-880 current series of graphics terminators. That's a pretty jolly development for Sammy, whose handsets and tablets have long benefited from ARM GPUs, but it puts other things in question - namely, the company's own GPU developments.
In addition to designing custom processors such as the Exynos 7420 that powers the Galaxy S6 & s6 edge, Samsung's many technological pastimes include in-house graphics units development as well. As far back as 2011, the company's semiconductor division has been hiring GPU circuit designers and engineers, focusing their efforts on a series of internally developed graphics chips. Industry sources expected Samsung to show the fruits of their labor this year, but it looks like company has deemed ARM's GPUs sufficient for its needs, and probably won't be adopting its own graphics technology any time soon.
Son Jae-cheol, VP of Samsung Electronics' SoC Processor Development Team, praised ARM's Mali series, noting their "high expandability and energy efficiency", and acknowledging that "image quality is a very important factor in premium mobile devices".
source:
Business Korea
via
SamMobile