Samsung walks you through a day with the Galaxy S III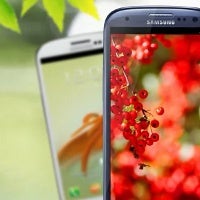 The
Samsung Galaxy S III
is already a reality for those living in Europe and other parts of the world except for the United States, and the preliminary sales numbers show that Samsung has nailed it again with the Galaxy S III. 9 million pre-orders on carriers is the number we've already been hearing for more than a week, but it's the features and the handset we care most about.
And now to remind us about all those novelties coming with the SGS III, Samsung is walking us through a day with the Galaxy S III. Along the ride, the Koreans also show practical implementations of the new features. For example, the Pop Up Play feature that keeps video playing on top of everything you're doing might be useful at times when there is someone else around who you want to show a video to, but at the same time, you need to check something in your phone. That's one rare case scenario, but it's possible.
Of course, the video also details the new burst features of the GS III camera, the S Voice application and all others. Check it out below, and don't forget to pay a visit to our detailed
review of the Samsung Galaxy S III
.