Samsung unveils Bixby 2.0 as it tries to catch up with the competition
27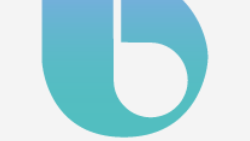 The second generation of Samsung's virtual personal assistant Bixby was announced today during the manufacturer's developer conference in San Francisco. Bixby will now "act as the control hub of your device ecosystem," meaning that like Amazon's Alexa and Google Assistant, the smart appliances found inside your smart home can be controlled with the latest version of Bixby.
To allow Bixby to be able to turn on and off items like a smart thermostat or a smart lamp, Samsung will release its new Bixby software development kit, making it available to developers starting today. The manufacturer adds that Bixby will appear on Samsung televisions sold in the U.S. and South Korea. Regardless of what device you access the virtual personal assistant on, Samsung promises that it will be much better at processing natural language and predicting user needs.
After launching Bixby in March with the
Samsung Galaxy S8
and
Samsung Galaxy S8+
, the assistant failed to catch the imagination of Sammy's customers. The dedicated Bixby button on Galaxy handsets has been disabled by the company after users worried that they might accidentally activate it. Samsung still refuses to allow Galaxy owners to remap the button (possibly to open rival Google Assistant).
"We introduced Bixby to the world earlier this year with the launch of our flagship mobile devices, the Galaxy S8 and S8+ and the Note 8. Bixby is now available in over 200 different countries, with more than 10 million active users. But this is just a start. When we launched Bixby, we focused on how it could help people with getting the most out of their smartphones and apps to make their life easier. We integrated a few close partner applications on the device to make those devices more intelligent. We created multi-step, and cross-app capabilities that have allowed more than millions of Bixby users get things done faster and easier, but it is just a stepping stone for us.

Now, we are ready to take Bixby to the next level. Bixby 2.0 is a bold reinvention of the platform. A reinvention aimed at transforming basic digital assistants from a novelty to an intelligence tool that is a key part of everyone's daily life."-Eui-Suk Chung, EVP, Head of Service Intelligence of Mobile Communications Business, Samsung
While Bixby now supports 200 more languages, Bixby 2.0 still has the same tough competition that the first-gen version faced. Siri, Cortana, Google Assistant and the high-flying Alexa are well ahead of Bixby when it comes to name recognition by the public.
The two month delay that Bixby faced in the states
didn't help, as the assistant had trouble understanding English. Now, it is up to Samsung to give Bixby unique capabilities that will attract those who usually use one of the other assistants. That is easier said than done.
source: Samsung