Samsung to focus on entry-level and mid-range phones to win the market over, insiders say
23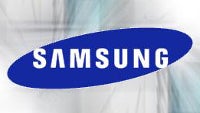 At this point, it's clear that Samsung is sitting on the fence and waiting for consumers to rule out whether it should remain the undisputed global leader in terms of smartphone sales or give up its dwindling supremacy and step down in favor of one of its worthy contenders.
Its newest high-end devices, the Galaxy S6 and the S6 edge, are already shaping up to be more interesting to the wide public than last year's Galaxy S5, but a recent report from South Korea claims that the local phone slinger will actually focus on the entry-level and mid-range phone segments in order to regain its former dominance over the industry.
According to Korea Herald, some local industry insiders regard the recent release of several new device lineups - the Galaxy A, Galaxy E, Galaxy J, and the Z families - as a clear message: Samsung wants to boost its market positions by first reclaiming the entry-level markets and slowly going up the hierarchy chain.
Many of the representatives of the new low-end phone lineups are mainly targeted for the Chinese and Indian markets (the Tizen-powered Samsung Z1, for example). Of course, winning these over will be a complicated task - said markets are already as competitive and populated as it gets, with numerous China-based manufacturers offering devices on par with Samsung's for lower prices.