Samsung trademarks Galaxy S6 EDGE+ name in the US, confirming rumors of a new model
27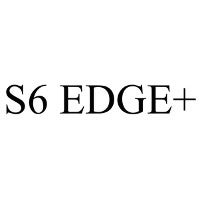 By now, Samsung fans should know that each year yields two major smartphone releases for the company — one from both the Galaxy S and Galaxy Note lines. This time around, however,
we've been getting intel concerning two other high-end devices
rumored to be speeding along the company's pipelines: the Galaxy S6 Plus and Galaxy S6
edge
Plus. Now, the folks behind
GalaxyClub
report a sighting of a trademark application granting Samsung the rights over the 'S6 EDGE+' name in the US, adding credibility to the hush-hush project.
According to the files published by the United States Patent and Trademark Office (USPTO), Samsung applied for ownership over the name on the 26th of June, and was granted the rights over it four days later, on the 30th. The name is specifically protected for use with smartphones, we noticed, and it's interesting that the name rights were granted with no special claims regarding font type, size, or color. That could mean that the rumor mill is right about the two devices being phablet-sized (either 5.5- or 5.7-inch, apparently), as the filing lists "S6 EDGE+" in all capital letters, while the original S6 edge has the latter part in lowercase.
You can
read more about the Galaxy S6+ and S6 EDGE+ here
, but here's a quick summary: the only other details we have at this point are the size of the latter (6.08 x 2.98 x 0.26in (154.45 x 75.80 x 6.85mm)), and the suggestion that at least the S6+ will sport a hexa-core Qualcomm Snapdragon 808 processor instead of a home-made Samsung Exynos chip. We've already seen the SD8080 preform with the LG G4, and have found it to be a very decent, if inferior, alternative to the Exynos 7420 inside the Galaxy S6 and S6 edge.
More as we get it!