Samsung Galaxy S6 edge Plus rumor round-up: supersize my phone!
32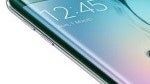 What is Samsung's next big move? Why, even five year olds know that it's the Galaxy Note 5, but over the past two months, we've been catching evidence of something more unusual in the making. Apparently, Samsung is once again exploring the screen size market niches this year, but rather than releasing a ho-hum Galaxy Grand n, it's straight up eye-balling its flagship fleet – the Galaxy S6 edge! Thus, by the end of summer, we might just as well end up with the brand new Galaxy S6 edge Plus. How so?! Well, this is precisely what our rumor round-up is going to tell you.
Oh, and while we're talking big Samsung phones, don't forget to check out
our huge Samsung Galaxy Note 5 rumor round-up
!
Design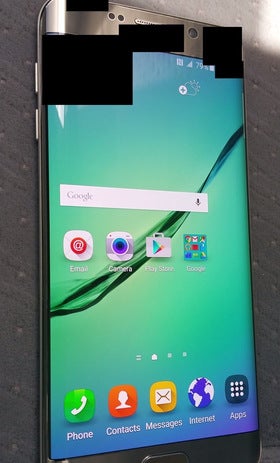 The Samsung Galaxy S6 edge+, first revealed by MKBHD
Samsung devices don't usually leak in full until the very last hours before their announcement. So at first, the little we had to work with was a spy photo of a phone referred to as the Galaxy S6 Plus, exclusively revealed to the world by MKBHD. However, it seems like the device he showed us was actually the Galaxy S6 edge Plus. There isn't going to be a Samsung Galaxy S6 plus, looking at the lack evidence to support its existence. We must also point out that the phone might end up with its model name stylized as S6 edge+.
Moving along with the leaks, a purported render of the Galaxy S6 edge Plus was published by @OnLeaks on Twitter. As the name implies, the phone looks like an oversized Galaxy S6 edge. No surprises here. According to Samsung's market intelligence, apparently this is what everyone wants.
@OnLeaks, which we consider a reliable source, said that the Galaxy S6 edge Plus has the exact dimensions of 6.08 x 2.98 x 0.26in (154.45 x 75.80 x 6.85mm). This suggests that the upcoming Galaxy could have a 5.5-inch display, not a 5.7-inch one (as previously rumored). Even if the screen size may not be accurate, the S6 edge Plus is obviously taller and wider than the regular S6 edge, which measures 5.59 x 2.76 x 0.28in (142.1 x 70.1 x 7 mm) and has a 5.1-inch display.
UPDATE:
Below we've included some of the Samsung Galaxy S6 edge+ renders that have leaked so far. Four of these are CAD renderings comparing the handset against the yet-unannounced Galaxy Note 5 and the regular Galaxy S6 edge.
While we're at it, we have to point out that the Samsung Galaxy S6 edge+ is likely adopt many of the design traits of its 5.1-inch sibling. As the S6 edge, the edge+ is expected have an internal battery behind a non-removable back cover. A microSD card slot can't be seen on the new device either.


Hardware

Rumors are light on the hardware side of things, but at least we've got some fairly convincing bits of information. Word is, the Galaxy S6 edge Plus will sport a hexa-core Snapdragon 808 processor, just like the one in the LG G4. The rest, however, will probably stay the same – 3GB of RAM, 32 GB of minimum storage, a 16 MP rear camera, and a 5 MP front cam. No S-Pen functionality or other Samsung phablet-specific features have been mentioned anywhere. As far as software upgrade rumors go, all we got is the addition of RAW photography.




UPDATE:

Earlier rumors about the hardware specs of the Samsung Galaxy S6 edge+ may have been way off track. Instead of a Snapdragon 808, more recent leaks are pointing at an Exynos 7420 SoC, alongside 3 or 4 gigs of RAM. 32GB of base on-board storage are expected, along with 64- and 128-gig options to compensate for the lack of a microSD card slot. The battery is said to boast 3,000mAh of capacity.
Announcement and availability
UPDATE:
The Samsung Galaxy S6 edge+ is extremely likely to be unveiled on August 13 at an official Samsung Unpacked event. That's what we can say with confidence, looking at the invitation for the said event. A release is expected soon after, before the year's third quarter is out. Naturally, the Galaxy S6 edge+ will be more expensive than its 5.1-inch counterpart. Folks in Europe will have to set aside 799.99 euros for the basic 32 GB model, according to leaks.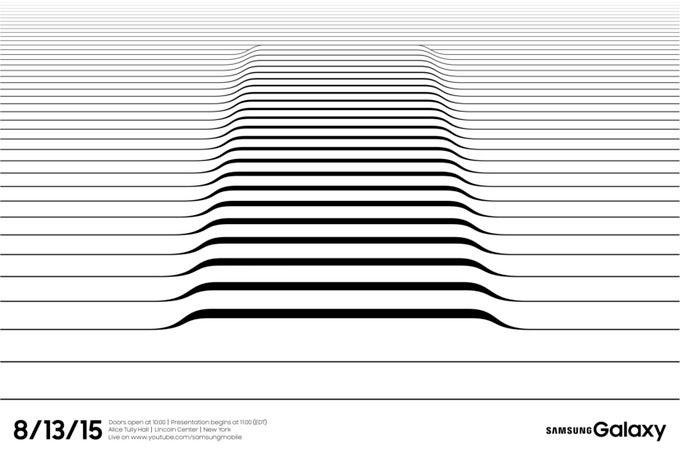 We're invited to the Samsung Unpacked event on August 13, where the Galaxy S6 edge+ may be announced