Samsung to prep a dual-camera setup by year's end, but it won't be in the Galaxy S7
23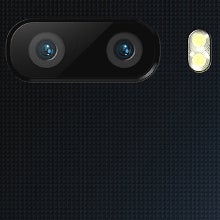 Remember the rumors that both
Samsung and Apple are hard at work
exploring the virtues of an eventual dual camera setup? At the time, it was said that Samsung might have the tech ready for
Galaxy S7
prime time, but new info debunks this myth, reconfirming the dual-camera tryouts, but claiming that it may enter Samsung phones after the S7 is launched.
The dual camera setup will allegedly be ready by year's end, though, but the world's largest phone maker might take its sweet time afterwards to consider how to implement it best, tips the source. Not only are two camera modules more expensive than one (duh!), but also take more space, so there will obviously be plenty of deliberations at Samsung where and in a what way will a dual camera unit make a cameo in a Samsung phone.
After all, LG already found a place for one with the new
V10
that features a dual camera set at the front for taking better selfies without needing a stick, but as far as Samsung is concerned, the
Galaxy S7
might be too mainstream for such shenanigans to occur.