Samsung to install anti-virus software on its new Android phones
30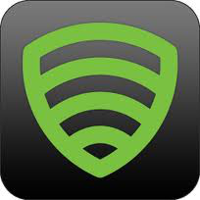 According to the
Wall Street Journal
, Korean based manufacturer Samsung is planning on adding anti-virus protection on all of its new Android flavored handsets. The program will be coming from Lookout and is being added by Samsung after a recent report co-authored by the U.S. Department of Homeland Security and Department of Justice. That report showed that in 2012,
79% of malware threats were aimed at devices running Android
.
With smartphones joining PCs in the "always-on" category, it has left the devices more vulnerable to an increasing threat from hackers and criminals. For example, in Europe some corporations have already had some secret data swiped from mobile devices. Another virus can force your phone to make text messages to expensive "premium" numbers right under your nose.
Samsung's decision to add anti-virus protection to its Android handsets is aimed at those who use their phone at work, an increasing segment of the smartphone market. The manufacturer
recently added its new Samsung KNOX software
to certain Samsung Galaxy S4 models via a firmware update. KNOX is a program that creates a secure, walled-off UI for business users that allows them to browse the web, see their contacts and calendar, share files and more.
Not everyone agrees that the protection that Samsung is offering is needed. "
There's not really a significant amount of risk that users are being exposed to. It's also, frankly, nothing like the risks they accept in their day-to-day lives
," said Adrian Ludwig, Android's lead security engineer. But the reality is that this threat does exist, and not just for corporations. Recently, a fake camera app on the Google Play Store allowed hackers to control which web sites a phone that installed the program, would surf to.The phoney app (no pun intended) was removed.
Lookout's software being added by Samsung, checks installed and downloading apps for known threats and protects a phone while the browser is in use. The only downside is that the program consumes 3% to 5% of a handset's battery life daily.
source:
WSJ