Samsung to host a press event on October 11, might announce Galaxy Music smartphone
14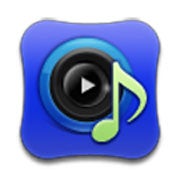 Apparently, Samsung is sending out invitations to a press conference it will be hosting in Frankfurt next month. The event is scheduled for October 11 and will take place at one of the company's newly-opened retail store. What could possibly Samsung have in stock to show us? We aren't really sure, but let us go over the clues that we have so far and try to make a guess.
The text on the invitation says:
"Ready for a little sensation? Be there when something small makes a big impact."
In other words, whatever Samsung will be showing off will likely be physically small. Could it be a new smartphone? It looks like that scenario isn't out of the question.
music-oriented smartphone called Samsung Galaxy Music may be unveiled at the event
– an Android device with a 3-inch screen, 850MHz processor, 3MP camera, and built-in stereo speakers. This speculation is backed up by the fact that a device by that name was present on the list of
Samsung smartphones bound to get Jelly Bean
, which was posted a few days ago.
That's all we think we know so far, but it won't be long until Samsung itself sheds more light on the matter. In the meantime, feel free to make a guess what the company might be getting ready to unveil.