Samsung reportedly starts developing Galaxy S11 software; company stops custom CPU core production
10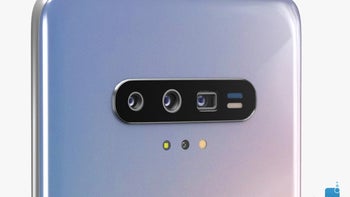 Last week, it was discovered that Samsung had made its
final decisions about the design and configuration options
that will be found in next year's Galaxy S11 family. As has been the pattern, we could see thinner bezels and smaller punch-holes for the Infinity-O display that will be employed on the Galaxy S11e, Galaxy S11 and Galaxy S11+ The new models are expected to be introduced in February just prior to MWC 2020 in Barcelona that will take place next year from February 24th through February 27th.
Yesterday,
a tweet from XDA's Max Weinbach
indicated that Samsung has started the development of the software that will be used on the U.S. version of the three Galaxy S11 phones. Weinbach adds that all three models will support 5G which means that they will need a modem that works with both mmWave and sub-6GHz 5G networks; most likely the Snapdragon X55 will be employed on all three phones. Note that this is the 5G modem chip that Apple expects to use on the 2020 iPhone models. In the states, the Galaxy S11 handsets will be powered by the Snapdragon 865 Mobile Platform which will be manufactured by Samsung's own foundry unit using its 7nm EUV process. The 7nm refers to the number of transistors that can fit inside an integrated circuit. The lower the number, the more transistors are inside making the chip more powerful and energy-efficient than older ICs. For example, the Snapdragon 855 Mobile Platform, built by TSMC using its 7nm process, offers a performance hike and uses less energy than the 10nm Snapdragon 845 SoC.
Samsung to stop developing in-house CPU cores; the company will license ARM cores instead

Last month, when
Samsung introduced the Exynos 990 SoC
, it was assumed to be the flagship chip that would be used by the manufacturer on Galaxy S11 units outside of the U.S. But an earlier tweet from Weinbach says that the Exynos 990 chipset will not be Sammy's flagship SoC for 2020; this means that the upcoming Exynos 9830 chipset will be employed on the international versions of the three Galaxy S11 phones.
In related news
, Samsung has decided to shutter the company's custom CPU core business and plans on licensing ARM's performance CPU cores for future high-end chipsets. One rumor suggests that the Exynos 9830 SoC will include four Cortex-A77 CPU cores, the most powerful now churned out by the chip designer. The Exynos 990 chip is equipped with two custom cores made by Samsung, two ARM Cortex-A76 performance cores, and four Cortex-A55 cores for general housekeeping duties.

Samsung has reportedly started work on the software for the U.S. Galaxy S11 models
Layoffs related to this decision will take place on December 31st (Happy New Year, here's your pink slip) and those departing will not be called back. Samsung spokesperson Michele Glaze said that the decision to stop producing custom CPU cores was made to keep Samsung's Exynos chips competitive. Analysts have noted that while Samsung's core CPU's are powerful, they consume plenty of energy. But there are a number of rumors surrounding Samsung including several that involve a custom Samsung produced graphics processing unit (GPU). There is speculation that Samsung is working on a gaming phone that would use this home-grown GPU chip. There is even talk that Samsung has created a whole new GPU architecture for phones and supercomputers. But until Samsung makes any of these official, they are just interesting rumors.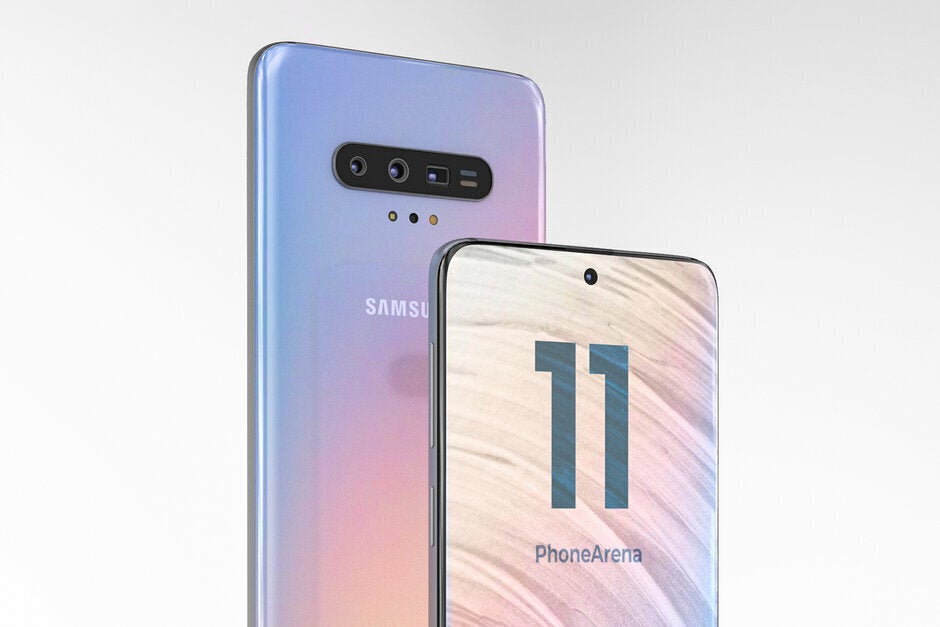 The Samsung Galaxy S11 series will most likely be unveiled in late February
All three Galaxy S11 models will feature the One UI 2.0 interface. This is the second generation of the UI that moves actionable content to the bottom of the screen for one-handed use. As smartphone screens grew larger over the years, many users could no longer reach the icons at the very top of a display unless they cradled the device with one hand and tapped the screen with the other. With One UI, this is not necessary.

We still have three months before MWC 2020, plenty of time for more rumors and leaks about Sammy's next flagship series to surface. Keep checking in!
Recommended Stories