Samsung stands behind the water resistance and IP68 certification of the Galaxy S7 Active
99+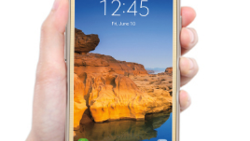 Last week,
Consumer Reports
said that it couldn't rate the rugged
Samsung Galaxy S7 Active
because
the phone failed its test for water resistance
. What makes this so strange is that the IP68 certification rating on the Galaxy S7 Active matches the rating given to the
Samsung Galaxy S7
and
Samsung Galaxy S7 edge
. Both of those models passed the Consumer Reports test for water resistance and are currently the top two recommended smartphones ranked by the non-profit magazine. Had the Galaxy S7 Active passed the test for water resistance, it too would have joined its siblings at the top of the charts, according to CR.
According to the user guide for the Samsung Galaxy S7 Active, the phone can be submerged in up to 5 feet of water for up to 30-minutes, and escape unscathed. In Consumer Reports' lab, two Galaxy S7 Active handsets were put in a pressurized tank to simulate a depth of just under 5-feet. They were in the tank for 30 minutes. When they were taken out of the tank, it was clear that water had infiltrated the screen and the devices had issues with their power buttons.
The user guide for the phone notes that "despite this (IP68) classification, your device is not impervious to water damage in any situation," which sounds like a statement designed to allow the manufacturer to cover a certain part of its anatomy. On Friday, Samsung issued a statement which said that the Galaxy S7 Active was thoroughly tested and that it stands behind the IP68 certification placed on the handset. The company added that it will replace water-damaged Samsung Galaxy S7 Active units under its standard limited warranty.
"The Galaxy S7 active passed rigorous tests to ensure IP68 certification for water resistance. Samsung stands behind this water resistance certification, and will replace any Galaxy S7 active under its standard limited warranty, should water damage occur."-Samsung
The Samsung Galaxy S7 Active is an AT&T exclusive in the U.S.
source:
AndroidCentral