Samsung speaker dock appears on Amazon Germany, priced around $170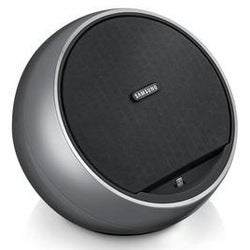 We did a quick check and we couldn't find the accessory on Amazon in the U.S. or the U.K. However, we suppose that it will land there sooner or later, carrying a similar price tag. And in exchange for your money you'll get a 6W stereo speaker that can stream music from a smartphone over Bluetooth and charge it via its microUSB port at the same time. There's an auxiliary input as well, should you decide to hook up a compatible device.
Unfortunately, the Samsung speaker dock is listed as out of stock so you can't buy it right now. What you can do, on the other hand, is to go check the listing itself and see what phones the accessory is compatible with, in case you're thinking of getting one some day.