Samsung seeks to block U.S. imports of NVIDIA GPU chips
45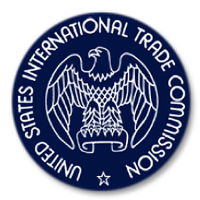 Back in September, NVIDIA sued Samsung and Qualcomm over certain patents related to graphics chips. At the time, NVIDIA sought to ban products from entering the U.S.
that contained Qualcomm's Adreno graphics processor, ARM's Mali GPU, or Power VR's graphics design
. NVIDIA claims that these GPUs contain technology that it has patented. Samsung devices were among those that NVIDIA wanted banned from import into the states.
Earlier this month,
Samsung filed a countersuit
, claiming that six Samsung patents were illegally used by NVIDIA. Sammy also accused the company of releasing misleading benchmark test data. The latter showed that the Tegra K1 processor outperforms the Samsung Exynos 5433 processor.
Now, Samsung is turning to the ITC, seeking to ban imports of products containing NVIDIA's GeForce GPU and Tegra SoC chips. The ban would also include the processors themselves. Samsung filed with the ITC on Friday, and this begins a long legal process that includes a number of checks and balances. Ultimately, the decision to ban a product belongs to the president.
In August 2013, the ITC recommended a U.S. import ban on the
Apple iPhone 3GS
,
Apple iPhone 4
,
Apple iPad 3
and the
Apple iPad 2
. President Obama became the first sitting president since 1987
to veto an ITC ban recommendation
. The Korean government was understandably miffed two months later when
President Obama refused to veto ITC import bans on a number of obsolete Samsung devices
including the
Samsung Galaxy Nexus
, the
Galaxy S
,
Samsung Galaxy S II
and the
Samsung Galaxy Tab 10.1
.
source:
ITC
via
Reuters