South Korean government disappointed with Obama's failure to veto the Samsung import ban
43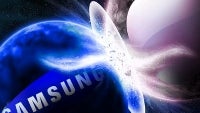 Most of you will, by now, be aware of the on-again, off-again kind of weirdly symbiotic relationship between Sammy and Apple. They fight it off in the court rooms, but for all intents and purposes, it appears that it's all 'just business', for
they continue to cooperate behind the scenes
.
That hardly means that the patent wars are over, however. Just yesterday, President Obama "failed" to veto an import ban ordered by the ITC, after Apple won against Samsung:
"After carefully weighing policy considerations, including the impact on consumers and competition, advice from agencies, and information from interested parties, I have decided to allow the import ban", said U.S. Trade Representative Michael Froman on behalf of President Obama.
Impartial or not, it's hardly surprising to see that the South Korean government feels that Samsung, a company that accounts for 17% of the nation's GDP, was mistreated, being the one on foreign ground:
"It is regrettable that the U.S. government made different decisions related to patent infringement in a situation where Samsung and Apple are globally competing in the mobile telecommunications sector," a press release by the Trade, Industry and Energy Ministry commented.
In case you're wondering, the South Koreans are referring to Obama's decision from just this August to reverse a ban proposed by the very same ITC on some Apple products, which had been found to infringe upon Sammy's intellectual property.
As is to be expected, Samsung itself is pretty disappointed too, and commented that the decision will only serve to reduce competition and limit choice for American consumers.
If anything, however, this is more of a moral blow to the Korean giant, than anything else, seeing as the devices that are being now outlawed are pretty much obsolete. Those include the Galaxy Nexus, the Galaxy S and SII and the Galaxy Tab 10.1, among others.