Samsung reveals how the custom S7 edge Injustice Edition got designed
24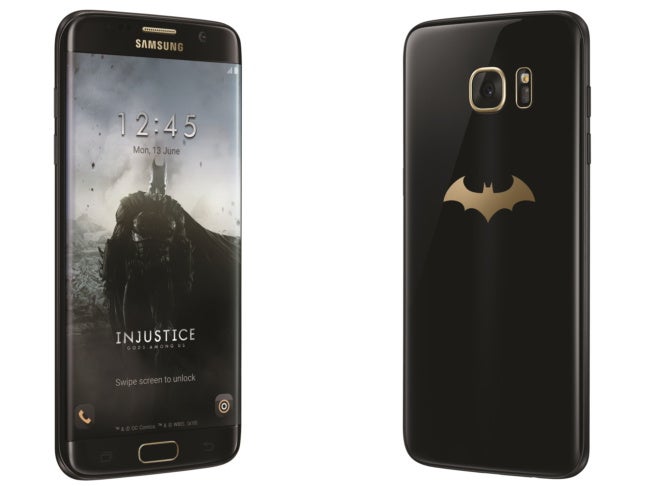 Samsung is no stranger to outing
overpriced
custom versions of its high-end handsets - it had a
$2500 Iron Man Galaxy S6 edge
just last year, for heaven's sake, and this year is no different. The company unleashed an
"Injustice Edition" Galaxy S7 edge
to satiate our thirst for comics superheroes, with Batman references on the phone's exterior and packaging.
Now, the designers in charge of the Batman-themed S7 edge are out swinging to explain how the special edition was made. Based on the Warner Bros Injustice: Gods Among Us game, the phone prominently features the Batman logo on its back, as that's one of the game's main characters. As per Junwon Lee and Kwangmoon Kim, two of the phone's lead designers:
We wanted to find a unique black hue for the Injustice Edition. The handset mainly consists of two colors: black and gold. Black encompasses the whole body, including the metal frame, unlike the standard Black Onyx version of the S7 edge. This matt-finish black represents Batman's suit. Gold, on the other hand, was applied on the logo, edge of the home button and rear camera to make them stand out. We examined a number of image samples for the Batman logo on the back, with consideration given to size and dimension, and, following discussions with our partner companies, eventually selected one...
In order to realize the black design for the Galaxy S7 Injustice Edition, we had to work hard and cooperate with other teams. For instance, we had to secure specific set of equipment from existing manufacturing facilities to produce the black metal frame for the special edition. We also had to make numerous attempts to adjust the color and texture to fit with the design. In order to create a totally black look, we even made the slit on the metal frame that provides better antenna performance in black.