Samsung receives a Hazardous Material permit in order to send defective Galaxy Note 7 units home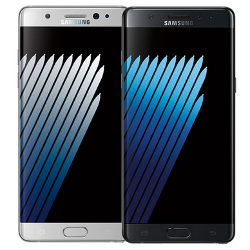 Samsung has received a special Hazardous Material permit from the U.S. Department of Transportation's Pipeline and Hazardous Materials Safety Administration. The permit is required to allow the manufacturer to ship 137,000 unopened
Samsung Galaxy Note 7
units from retail locations back to Samsung, The phones covered by the HazMat permit are
part of the recall of 2.5 million handsets that were powered by defective batteries
. A small number of these phones exploded, most while in the process of being charged.
Samsung cannot fly the devices from companies like Verizon, AT&T, Sprint and T-Mobile back to its facilities. FAA rules prevent air cargo shipments of recalled or defective lithium battery-powered devices. And yes, the Samsung Galaxy Note 7 is included in that group. To move the 137,000 phablets, the manufacturer will most likely employ a "quantity-limited, thermally insulated outer package designed to contain fire or smoke."
In the U.S. and in some other countries,
Samsung has started exchanging Galaxy Note 7 models with the defective battery
for new units carrying a safer cell. You can tell the difference by looking at the battery charging icon. In the potentially lethal version of the phablet, this icon is white. In the "safe" units,
the battery charging icon is green
. This gives people who need to know which model is which (such as a flight attendant) the ability to quickly determine if the Galaxy Note 7 in someone's hands is a threat or not.
But this story appears to be far from over. Today, we told you
the details about a "safe" Samsung Galaxy Note 7 that reportedly exploded inside a Southwest flight
to Baltimore this morning, as passengers boarded the aircraft. This is not the first time that one of the "safe" Galaxy Note 7 phablets has allegedly exploded.
source:
FierceWireless