Samsung re-thinking its smartphone strategy, may shrink the Galaxy portfolio a bit
70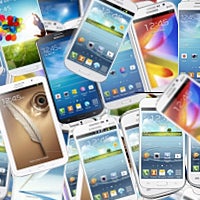 Samsung has had a tough year in the mobile business, no doubt. The company's
Q2
and Q3 financial reports show revenue going down as its facing serious competition from companies like
Xiaomi in China
, and now
Apple, in Sammy's home
– South Korea. The handset market has become a highly competitive place, where most of the big players have started to bleed money, and Samsung has inevitably joined the wounded.
A couple of months ago, we heard about Sammy planning to cut expenses and
tighten its belt a little
. Now, after the
Q3 report
shows only a slight rise in handset sales, and a significant drop in earnings, Samsung has decided it's time to look at its smartphone strategy.
At an earnings conference call, Robert Yi – a Samsung head of investor relations – acknowledged that the company's response to changing market conditions was not quick enough, The Guardian reports. It was then said that Sammy plans to revamp its smartphone strategy for next year to seek more "efficiency".
It is not exactly clear what this could mean, though. Perhaps, Samsung will seek to manufacture some more affordable, but premium-looking handsets, in order to battle the likes of Xiaomi and their
cheap, but heavily spec'd-out
devices in China and India. We've already heard that the new
Galaxy A line
may be conceived with exactly that in mind.
Another possible translation to "efficiency", and this is also what The Guardian speculates, is that Sammy may actually decide to cut down on the gazillion different models of Galaxy phones and focus its efforts on producing a smaller portfolio of products, at higher cost-efficiency rates.
What would you say if a few Galaxy models get their ropes cut? Doesn't sound so bad, eh?