Samsung re-examining Galaxy S, Galaxy Tab ICS updates after all the outrage
30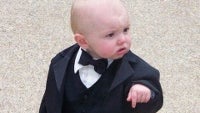 Turns out being publicly outraged actually can sometimes help - Samsung seems to have reversed its decision not to update the
Samsung Galaxy S and original 7-inch Galaxy Tab
to Android 4.0 Ice Cream Sandwich. Samsung's decision not to bring ICS to the popular devices resulted in a loud outcry and the Koreans are reportedly backtracking and are reevaluating their decision.
Earlier, Samsung put the blame on insufficient RAM and ROM for a smooth ICS experience, but users pointed out that the virtually similar hardware-wise Nexus S is getting the very same update. Now, the Koreans say they are going to re-examine the devices and try to figure out a way to deliver the update. The
overwhelming user outrage
seems to be the main reason, so while we still don't have a definite commitment by Samsung, we're definitely expecting the good news to become official soon. We'll update you as soon as we have more on this.
Recommended Stories