Samsung Galaxy S and Galaxy Tab not getting ICS
75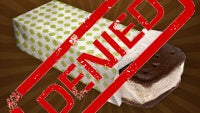 Just recently,
Samsung updated us on its Ice Cream Sandwich
(ICS) update schedule and which devices are getting it and to our great disappointment the Samsung Galaxy S and the 7-inch original Galaxy Tab are not in there. The latest models of the company are, of course, getting the update: the Samsung Galaxy S II, S II LTE, Galaxy R, Galaxy Tab 10.1, Galaxy Tab 8.9, Galaxy Tab 7.7 and Galaxy Tab 7.0 Plus. But that's little consolation for those owning Samsung's 2010 flagship or Samsung's first tablet.
Interestingly, the Nexus S, which is very similar to the Galaxy S, is getting ICS. Why is it so then that the Galaxy S is not? Samsung explains that it's because of a combination of factors: using the TouchWiz skin, included video conferencing sotware, additional widgets, carrier software and localization, which all make it hard for Samsung to deliver an update. Except for that, the Korean company refers to issues with RAM and ROM management.
This only confirms fears about even further
fragmentation on Android
with ICS. The new version was supposed to fix the issue, and it's very disappointing to see a very powerful handset like the Galaxy S be left in the gutter so soon. Apple in contrast has delivered its newest iOS 5 software to the iPhone 3GS which was released in 2009, a year before the Galaxy S.
Of course, you can always visit the crafty XDA Developers and flash a custom ICS ROM, if you're tech savvy, but the majority of users aren't and that's where the crux of the problem is. What's your reaction to that - are you disappointed, or are you just fine with having Gingerbread on the Galaxy S?